TODAY IS THE DAY
Since women are important to me, I thought it might be timely to do a post on International Women's Day. Important? That's a huge understatement. We would be lost without women, floundering in the darkness.
This will depart somewhat from my general niche of fitness and will speak of the history of International Women's Day, though I will refer to past articles on female athletes or fitness proponents.
Affiliate links will show several gifts for women. The gifts are not limited to today by any means.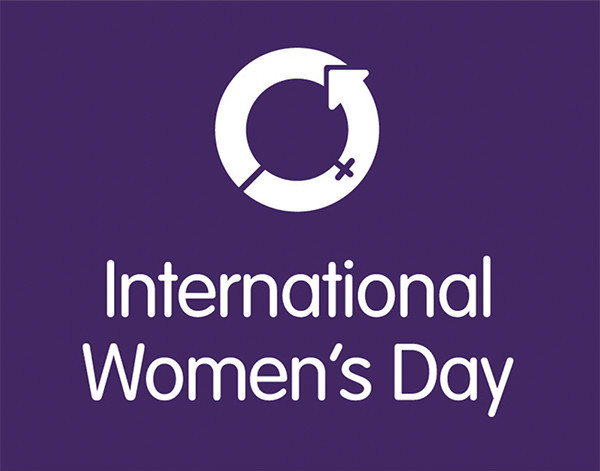 This celebration is a global holiday and a focal point for women's rights and on issues such as gender equality, reproductive rights and violence and abuse against women.
International Women's Day was an outgrowth from the female suffrage movement and labor movements in North America and Europe in the early 20th century, specifically the recognition of "Women's Day" in New York City in 1909. This was followed by a "special women's day" in Germany and throughout Europe.
The United Nations commemorates this day annually. Sad to say, International Women's Day has sparked violence in Iran, as both women and men have been arrested for their participation.
PAST ARTICLES
Salma Hayek has a unique view on fitness. She exercises only when she feels like it and only in ways that she enjoys. But she stays in great shape. In doing what she enjoys, she avoids boredom.
Tia-Claire Toomey is considered the fittest woman on earth. Her workouts are amazing and really hard to believe. She has won the Crossfit Games 6 times.
Kate Middleton, the Duchess of Cambridge, shares with us her diet plan and some of her exercise choices. She is in remarkable shape!
Cameron Diaz loves interval training and a wide variety of exercise routines. She likes paddle boarding, jet skiing, tossing tires and golfing.
Heidi Klum tries to be "bikini ready" every day. She has a very stringent diet and yet she will occasionally eat an ice cream cone. She does fitness workouts and also runs and hikes.
Halle Berry does full resistance workouts and her cardio includes martial arts. She does intermittent fasting, for which I am grateful. I learned about this from my research on Halle.
AMAZON
As an Amazon associate, I may use their links within my posts. I may earn from any qualifying purchases, though this has no effect on the pricing. The links below will be for women specifically and are not just for today. Take a look ….and note that each link has a detailed description, reviews and other similar options at different price points.
These gifts are at lower prices, but feel free to jump into other information also.
Shiatsu neck massager with heat
A FEW OTHER GIFT ITEMS
These are coupons and other specials for women from stores and other sources, non-Amazon.
FINAL THOUGHTS
I clearly remember the "battle of the sexes" tennis match in 1973 between Billie Jean King and Bobby Riggs. I found myself in a group of men who thought Bobby Riggs would easily win. He had earlier defeated Margaret Court in an easy match.
The problem with the other men was this: they knew little to nothing about tennis and were only being chauvinistic and loud. I spoke up and offered to bet small amounts on Billie Jean. I was a tennis player and knew that Billie Jean's aggressive serve and volley game (plus her youth at the time) would be too much for Bobby to handle.
Billie Jean won easily in three straight sets. She had pushed hard for equality for women in professional tennis prize money – and she achieved her goal.
After the match, some of the men even suggested that the match was "fixed" and that I knew about it. Total nonsense! Billie Jean was simply the better player. And convincingly so.
Later Serena Williams became the dominant tennis player in the United States, women or men.
There have been much more significant advancements for women than tennis equality – the right to vote, for example. In 2023, we have reproductive rights and sexual harassment issues still. And domestic violence and salary gaps.
Let's honor women and not just today!
Please leave me any questions or comments in the "Comments" section below. Or email me, richard@myworkoutathome.com.
Be well!