MEET TIA-CLAIRE TOOMEY
Tia-Claire Toomey is not only considered the fittest woman on earth, but the "fittest woman the earth has ever seen". And unquestionably so.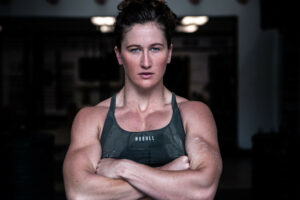 First of all, the Crossfit Games event is an annual competition consisting of metabolic conditioning exercises, weight lifting, gymnastics and sports such as swimming and cycling.
These games typically have 12-15 events, held over 3-5 days.
An interesting concept is that the participants are kept in the dark before the games – they don't know what fitness tasks they will be given.
The athlete with the best combined score is considered the "Fittest man or woman on Earth".
Tia-Claire Toomey was the runner-up in 2015 and 2016.
She won in 2017, 2018, 2019, 2020, 2021 and 2022.
Tia-Claire is 29 years old, 5'4″ tall and she weighs 128 pounds. She was born in Nambour, Queensland, Australia and now lives in Cookeville, Tennessee.
This post will look into what Tia-Claire does to have become the fittest woman on earth – her lifestyle and meal planning. Her incredible workout is shown in the next paragraph.
TAKE A LOOK AT THIS VIDEO
This video shows Tia-Claire working out in preparation for Crossfit Games. Her husband Shane is assisting.
This is who she is!
I am frankly stunned and amazed by her strength and energy. Is she a human or a machine?
Actually, she does different workouts constantly, depending on her timing relative to a Crossfit or Olympic event.
Tia-Claire typically burns 1500 calories in a workout.
The Crossfit Games are world – renowned as the ultimate test of fitness.- the proving grounds for the "Fittest Man and Fittest Woman on Earth".
The participants do not train for a specific sport or skill. They train for the unknown.
Past events have included swims for distance, obstacle courses, maximum lifts, handstand walking, rope climbs and sled pushing. The athletes may be required to lift and carry odd and heavy objects.
In general, strength, speed, endurance and skills are tested. But the participants do not know in advance how they will be tested.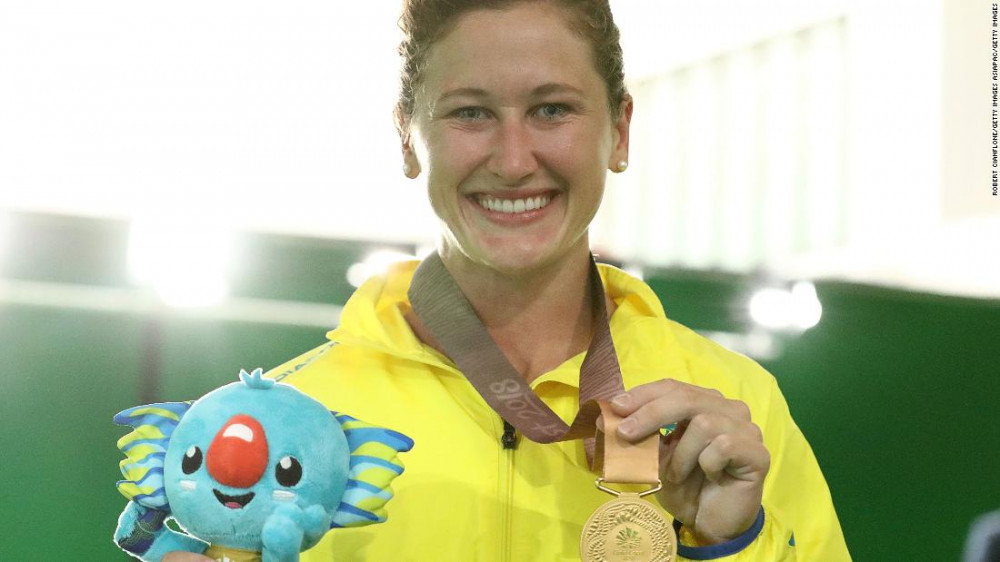 TIA-CLAIRE'S MEAL PLANNING
As she trained for Australia's Olympic bobsled team, Tia-Claire was consuming 3,000 to 3,500 calories per day. She purposefully gained 20 pounds.
To knock off the 20 pounds, she had the following diet –
For breakfast:
Toasted bagel with beef bacon and two eggs
Another half bagel with peanut butter and a banana
Serving of blueberries
Three apple cider vinegar gummies
Vitamins
For lunch: (usually during a long break in her training)
Mixture of ground beef with liver and white rice
Snacks:
Banana
Mixed berries and oats
Grain bar
Protein smoothie
Supplements
Dinner:
Pork tenderloin
Baked potato
Avocado
Mixed salad
Tia-Claire does not want to cut her weight too quickly. She wants the weight to drop off slowly. She reduces her calories slowly so she can maintain the nutrients she needs.
(With the intensity of her workouts, I can easily understand why she does not want to rush weight loss).
Tia-Claire uses a food ap to track what she is eating. When training, she aims for 65-75 grams of fat, 230-250 grams of carbs and 140-150 grams of protein.
On rest days, Tia-Claire's diet is not too different from that of her training days. Typically, she might have high protein yogurt and granola for breakfast, omelets with veggies for lunch and chicken steak, pork or lamb with vegetables and avocado for dinner.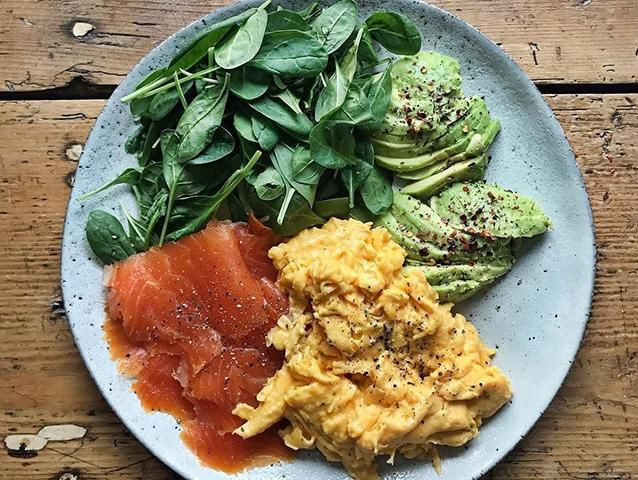 Tia-Claire takes supplements, such as:
Whey protein
Goli gummies
Glutamine
Micro Factor Pack
Opti-Greens 50
Opti-Reds 50
Full mega
Ignition switch
Phormula 1
MORE ABOUT TIA-CLAIRE
When much younger, Tia-Claire thought of her arms as "little twigs", though her legs had " a little definition".
As she became interested in Crossfit, she began to develop muscles.
"I wasn't focusing on developing muscle, but I got hooked on trying to lift more. I just wanted to nail those weights, and once I hit each one, I wanted to do more".
She had difficulty in embracing her body as she became more muscular. She became upset at times when she couldn't wear the clothes she had before, since she had gained (pure muscle).
At one point, she was crying because she was not comfortable in her body and did not want to look like a man.
Her husband Shane assured her that she was beautiful and did not look like a man. Tia-Claire later was able to embrace the body she had with pride.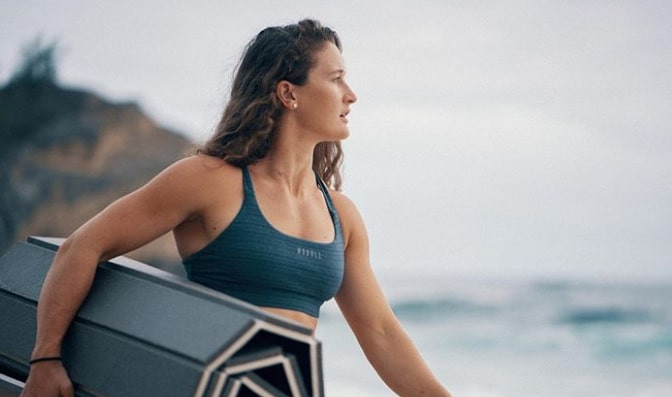 Here is a great and inspiring video. A day in the life of Tia-Claire Toomey, Scroll down for the video. Enjoy Tia-Claire's personal life, more of her training, her humor and her daily challenges.
AMAZON
As an Amazon affiliate, I am able to provide links to relevant items within my posts. I am rewarded when my links result in a sale to qualifying items. In today's post, there are many Amazon products that are applicable. Here are a few:
Normatec "boots" – Tia-Claire uses these to massage her legs, calves and feet after workouts
GOLI GUMMIES
I was pleased to see that Tia-Claire includes three Goli apple cider vinegar gummies with her breakfast meals.
Please see the Goli Nutrition link to the side of my website for full information. Also, check my prior post, which is a Goli Gummies Review.
FINAL THOUGHTS
Tia-Claire Toomey is a remarkable woman. Full stop.
She is capable of exhibiting feats of strength and endurance that I didn't know were possible. She sometimes has training days of 13 hours.
I enjoyed the video on "A day in the life of Tia-Claire Toomey". She seems to have a delightful personality.
She is showing us that there are no limits to what we may accomplish physically.
Here is one final very brief video of Tia-Claire winning the 2019 Crossfit event, which was sponsored by Reebok.
She is the best in the world in her sphere of endeavor. The "fittest woman the world has ever seen"
Pretty impressive!
Please leave me any comments or questions in the "Comments" section below. Or email me, richard@myworkoutathome.com.
Be well and stay healthy!.