SOME STATISTICS
Civic Science polls tell us that 38% of Americans rarely or never exercise at all. This is despite the constant "preaching" from the Center for Disease Control and Prevention – and many other resources – telling us that consistent physical exercise is crucial for our well-being and a longer lifespan.
Where do we work out?
Those who exercise several times a week – 52% prefer home workouts, 42% work out at a public gym
Those who exercise several times a month – 25% at home, 26% at gyms
Those who exercise a few times a year – 23% at home, 32% at gyms
Those who work out at home give these reasons for their choice:
51% do it for convenience
15% do it for cost savings
14% say other – this may be travel distance or poor gym conditions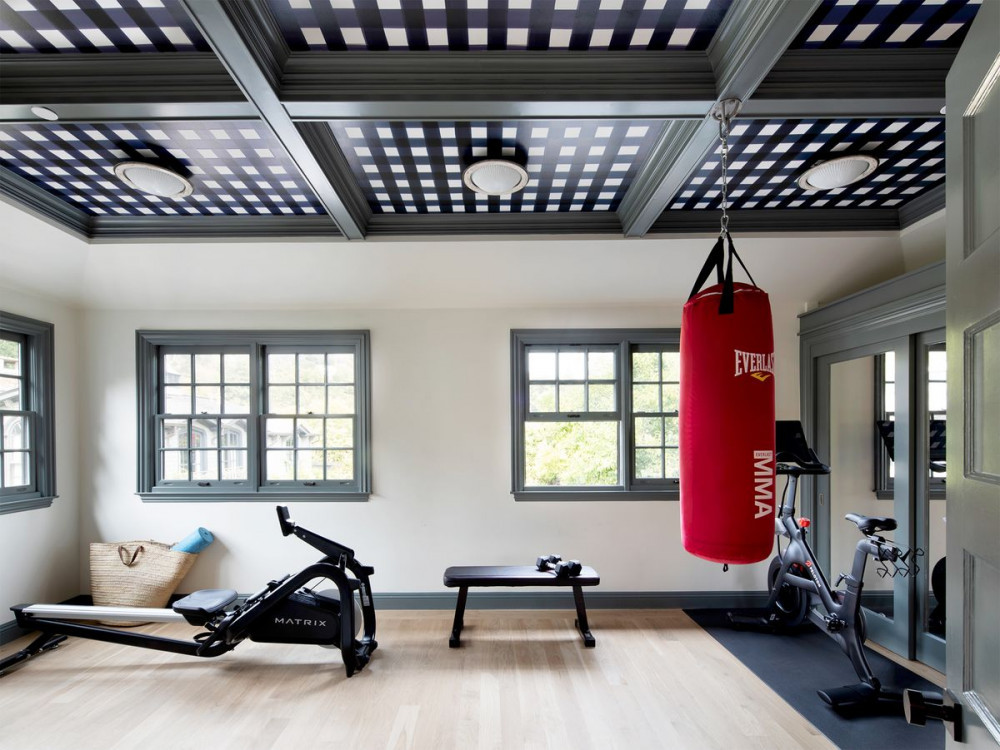 Obviously, we need to consider our available space before we start bringing in heavy squat racks, barbells or the like. Personally, I do well with limited space and equipment that is portable.
Atmosphere is important and a garage gym can be a good choice since the garage door can be opened. Inside our homes, it is important to open windows or at least to position the equipment near a window.
I use a treadmill at home and it is directly in front of a window. To the side is my computer and I always play music when I am on the treadmill. I benefit from the inspiration.
"What you need for a home gym" will depend on your goals and preferred modes of working out. It is important to have various ways to work the same body parts or to accomplish the same cardio results. Boredom is to be avoided at all costs.
POPULAR HOME EQUIPMENT CHOICES
Using Chat GPT, I found a lengthy list of the most popular home equipment items. This may be of assistance to those who have not established preferences and who want to know what is selling best. Here are the top ten:
Dumbbells
Resistance bands
Exercise mat
Kettlebells
Jump rope
Pull-up bar
Foam roller
Medicine ball
Exercise bike
Treadmill
Information about these items will at least present some food for thought. All of these are available from Amazon. As an Amazon associate, I am able to use their links in my posts and benefit from any activity on the links. This has no effect on pricing. Amazon is well noted for good service, prices and delivery, as well as for having an enormous inventory.
Each link will show complete information, as well as further links to similar choices at different prices.
Adjustable dumbbells – up to 55 lbs.
Lighter dumbbells – for beginners and many women
Resistance bands with handles – complete set, with door anchor and all accessories
Loop resistance bands – also known as "bootie" bands. I have used them for physical therapy and light arm workouts. Less than $13
Exercise mat – for protective flooring, yoga
Cast iron kettlebell – choose the weight you want
Jump rope – for fitness, pack of two.
Pull-up bar – for doorway
Foam roller – for deep tissue massage
Medicine ball – for stability, Pilates, yoga
Exercise bike – spin bike with digital display
Treadmill – I use the Nordic Track treadmill shown here. Not the most expensive, but it has lasted well for me with constant use.
TWO MORE LINKS
At the side of my website are two permanent links, namely:
Bullworker – offering high quality home workout products for decades. See my prior post on Bullworker. These are spring-loaded push and/or pull tools that will give anyone a great workout. Isotonic and/or isometric.
Dick's Sporting Goods – my source for athletic equipment for several decades and the largest sporting goods dealer in the United States. Professionals and top amateurs shop here.
FINAL THOUGHTS
I do my workouts at home because I like to get this done before breakfast. My experience includes bodybuilding gyms, YMCA weight rooms, Nautilus clubs, college weight rooms and garage gyms.
Doing the workout consistently is far more important than when or where we choose to exercise. My recent experience has been home workouts and my blog niche / URL is "myworkoutathome.com".
Here is something to think about: if we do a 30-minute workout every day, we are only committing to roughly 2% of each day, leaving us 98% for other pursuits. (Yet many people may say that they don't have time for exercise).
We have the time, we just prioritize it differently!
Please leave me any comments or questions in the "Comments" section below. Or email me, richard@myworkoutathome.com.
Let's enjoy the oncoming fall weather!