BEGINNING
This is by far the most difficult part. You are launching a life change and this may be uncomfortable. The discomfort should only be brief and temporary – the results will be forthcoming quickly.
MOTIVATION – is an absolute necessity. Play music as you exercise, read success stories, visualize the finished product. Realize that there is nothing difficult about training your body. Soon, you will be motivated by tangible results.
SET GOALS – confer with your physician before you begin and as you establish goals. Do you want to lose weight? Gain weight? Enhance your muscles? Prepare for a sport? Balance your physique? Improve your general appearance? Then set specific goals – 2″ off your waist line, 20 lbs. of weight loss, measurable sports achievements.
START SLOWLY, THEN BUILD – there is no reason to become sore from a workout. Forget about "no pain, no gain". Use light resistance and minimal repetitions until this becomes too easy. Then raise the resistance and/or repetitions. For example, do 8 reps of curls, then raise the weight when you can do 12. Repeat this approach for all movements, including cardio.
CONSISTENCY – is the key. Set a workable schedule. Maybe 3 days per week. Maintain your workout schedule as you would maintain brushing your teeth in the morning.
PERSEVERING
After a few months or even weeks, you will feel and see positive results. This, in itself, will boost your enthusiasm. But there may be times when monotony sets in.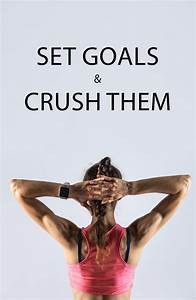 MAKE CHANGES – vary your reps, sets, workout equipment and types of movements. There are many ways to work the same muscle group or meet your cardio goals. Experiment. Different applications of force will usually produce a more symmetrical body. Also, this is the best way to prevent boredom from setting in.
CONSIDER SUPER SETS – for example, do a set of Bullworker chest compressions, then move to a set of 20 push-ups without stopping to rest. This will provide a great "pump", though lighter resistances will usually be necessary.
WORK THROUGH INJURIES – which is not to suggest that you work an injured body part, but that you can still exercise your upper body with a knee injury, as an example.
EAT MORE PROTEIN, FRUIT AND VEGETABLES – fuel your body efficiently
AS A SENIOR
If you have reached your senior years with a lifetime of workouts for fitness, you will notice that you don't look like others in your age group. If not, it is never too late to begin a workout program.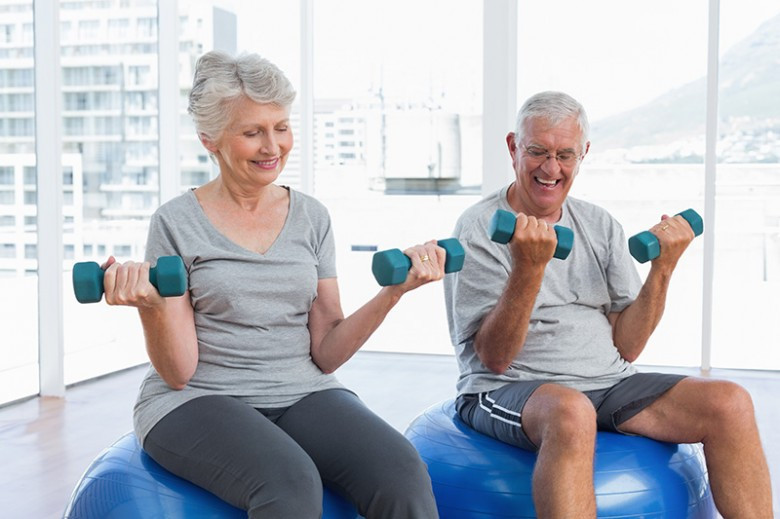 ADAPT TO CHANGING CIRCUMSTANCES – you may encounter less energy, less strength and possibly a loss of balance. Think of these as workarounds. You may need more rest time. Rest time is important throughout your life and regardless of your age. Muscles grow when you are resting, not when you are breaking down fiber.
YOU ARE NOT NECESSARILY FRAGILE – I have personally made significant gains in my mid to late 70s.
RESOURCES
You may begin a workout with no equipment at all. Do push-ups, crunches and squats without weight. Go outdoors and take a walk.
Later, you will feel the need for more variety. This is provided by exercise tools, such as resistance bands, dumbbells and abdominal devices. Amazon is a great source for exercise equipment. As an Amazon affiliate, I may earn from qualifying purchases.
Here are a few options that Amazon makes available. Check the links and then scroll around – a great way to shop!
Here are a few fitness options from other sources:
CONCLUDING
Please be aware that a fitness lifestyle is not drudgery. It is both fun and rewarding. As with any other endeavor, plateaus may be reached where progress is slowed. Generally, this may be overcome with a change of the routine or equipment used, or both.
For specific routines, check through my blog roll for titles that are of interest. Or, from any above Amazon link, go to workout videos or workout books for help.
Hopefully, you may identify with the workout principles I have listed. This is straight from my over 60 years of workout experience.
Please choose a fitness lifestyle. You will never regret it!
Leave me any comments or questions in the "Comments" section below. Or email me, richard@myworkoutathome.com.
Be well!