A WEIGHTY ISSUE FOR SURE
I have had lengthy personal experience with weight control. At first, I wanted to gain weight when I was 18. Then, throughout most of my adult life, I wanted to lose weight. Recently, I again felt the need to gain.
I had often heard about a part of our brain that controls our appetites and food intake. This happens naturally and subconsciously. My understanding is that this is hypothetical. This diet regulator is believed to be part of the hypothalamus, near the pituitary gland. It is called the appestat.
At this point, I don't think I have an appestat. I do remember when I ate without counting calories or otherwise being concerned with food. But now, my appestat, if I ever had one and if there is such a thing, is broken. I would love to regain the self-control of only eating when I am hungry and then walking away when I am full, regardless of what remains on my plate. Most of us, including myself, are conditioned by parental and other guidance to finish what is set before us at meal time. We are even shamed by stories of starving children across the globe, who are presumably deprived of the food we are not eating.
With these thoughts in mind, I wanted to research the subject of weight variation and report on what I will have found – not in strict medical terms, but in language that may appeal to people who want to be fit by eating correctly and working out.
LOSING WEIGHT
The benefits of weight loss are many and varied. There is much more positive material on the subject of weight loss than that of weight gain.
Borrowing from the words of Vanessa Nzeh, M.D. and paraphrasing Very Well Fit, I found the following benefits:
Joint pain reduction
Decreased risks of some cancers, diabetes and heart disease
Improvement of symptoms of osteoarthritis and sleep apnea
Better levels of blood sugar and cholesterol
Improved mobility
Lower blood pressure
Reduced back pain
I can personally attest to a great improvement in blood pressure, cholesterol and blood sugar. Also, I don't snore as I once did. I have also found that my blood pressure and pulse vary with even slight weight gains or losses.
There are definite and compelling lifestyle benefits with weight loss, including:
Better sleep, less stress and more self-confidence
Improved energy and vitality
Improved sex life
Very Well Fit strongly suggests that we lose weight for ourselves, not to make someone else happy.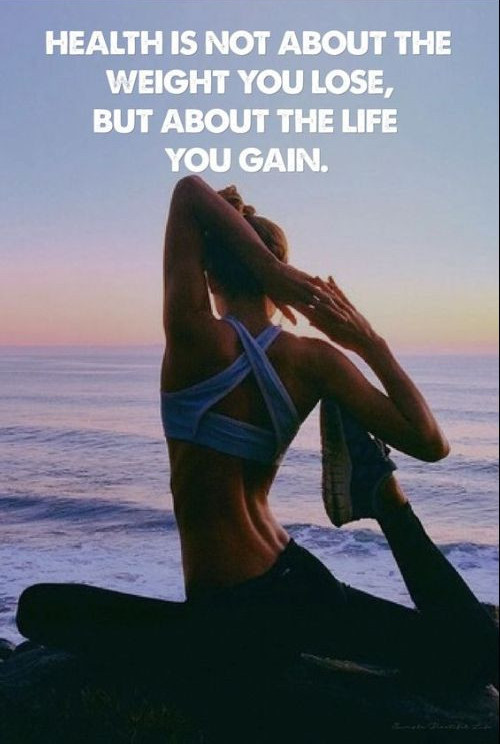 Here are a few weight loss tips:
Set goals that are realistic and appropriate for your lifestyle
Calculate your calories. Learn more here
Exercise – burn more calories than you take in
Keep a weight loss journal – (I do this on my computer and find it an absolute necessity)
Get support – stay in touch with motivating people. Stay away from those who may be resentful or jealous
Drink water – learn more here
GAINING WEIGHT
A personal anecdote – I very recently felt that my weight loss was adversely affecting my balance. I had a feeling of dizziness and general lack of energy. Maybe I was losing too fast or going back and forth with my weight in an unhealthy manner. I decided to put on about 3 pounds, after which I felt much better. Isn't it amazing how easy it is to gain weight?
Actually, it may not be so easy for many people and this is also an issue of concern, as I found out.
If you are underweight, see your doctor or dietitian for advice on how to establish and meet your goals. Here are some benefits of weight gain:
You may supply your body with the nutrients you need and may not be getting – calcium and iron
More energy is stored
You are better able to develop muscles and strength
Fight off infections more easily
Women may become more fertile
Here are some healthy foods to choose if you wish to gain weight:
Sweet potatoes
Corn
Brown rice
Whole grain breads
Milk
100% fruit juice
It is also advisable to snack 2-3 times daily, in addition to the 3 usual meals. Make a smoothie of berries, a banana, milk and protein powder. Try a turkey sandwich with whole wheat bread.
RESOURCES
To begin, here are some books and videos from Amazon. As an Amazon affiliate, I may earn from qualifying purchases. Scroll around from the links shown below:
Here is a variety of relevant choices for the health conscious from other sources. Check them out:
CONCLUDING
Preparing this article has certainly helped me to evaluate my personal weight issues. I never thought that I would need to gain weight in my senior years, since I had been concerned with losing for decades. But this became a reality about a week ago.
I am still attempting to substitute "good calories" for empty calories at meal times. This is one reason why I became interested in GOLI Supergreens. I definitely need to add more greens to my diet, one way or another.
Let's all make a real effort to determine our healthiest weight, get there and stay there. Honest self evaluation is the key. In this article, I have not mentioned anything about workouts. But check my upper menu for over a hundred workout topics
Please leave me any comments or questions in the "Comments" section below. Or email me, richard@myworkoutathome.com.
Be well!