WHO IS MIKE TROUT ?
Mike is a baseball superstar, arguably the best in the game currently. He is 29 years old, the center fielder for the Los Angeles Angels. He is 6'2″, 235 pounds. Here are some of his career highlights thus far:
He entered the major leagues in 2012 and was the unanimous Rookie of the Year in the American League. His batting average – .326. Runs scored – 129. Stolen bases – 49. Mike finished second in the Most Valuable Player voting. He was selected for the All Star game.
In 2013, Mike led the league in runs scored – 109 and had an On Base Percentage of .432. He again finished second in the MVP voting. He was again an All Star
In 2014, he won the MVP award after hitting 36 home runs, with 111 Runs Batted In and 115 Runs Scored. He was an All Star that year as well.
Mike was an All Star again in 2015, the first player in baseball history to be the All Star MVP in successive years. He hit 41 home runs.
In 2016, he was the American League MVP for the second time, batted .315 and led the league in runs, walks and On Base Percentage.
In 2017, Mike missed 39 games with a thumb injury, but still hit 33 home runs and led the league in On Base Percentage.
Mike hit 39 home runs in 2018 and led the league in walks and OBP (On Base Percentage).
In March 2019, Mike signed a 12-year extension on his contract for $426.5 million, at that time the largest contract in baseball history. He then hit 45 home runs and won the American League MVP award for the third time.
In the shortened 2020 season, Mike hit 17 home runs, scored 41 runs and batted in 46.
Mike's numbers speak volumes for his individual success. He is also a top defensive center fielder and a threat to steal bases at any time. He is even compared favorably with Babe Ruth by baseball pundits.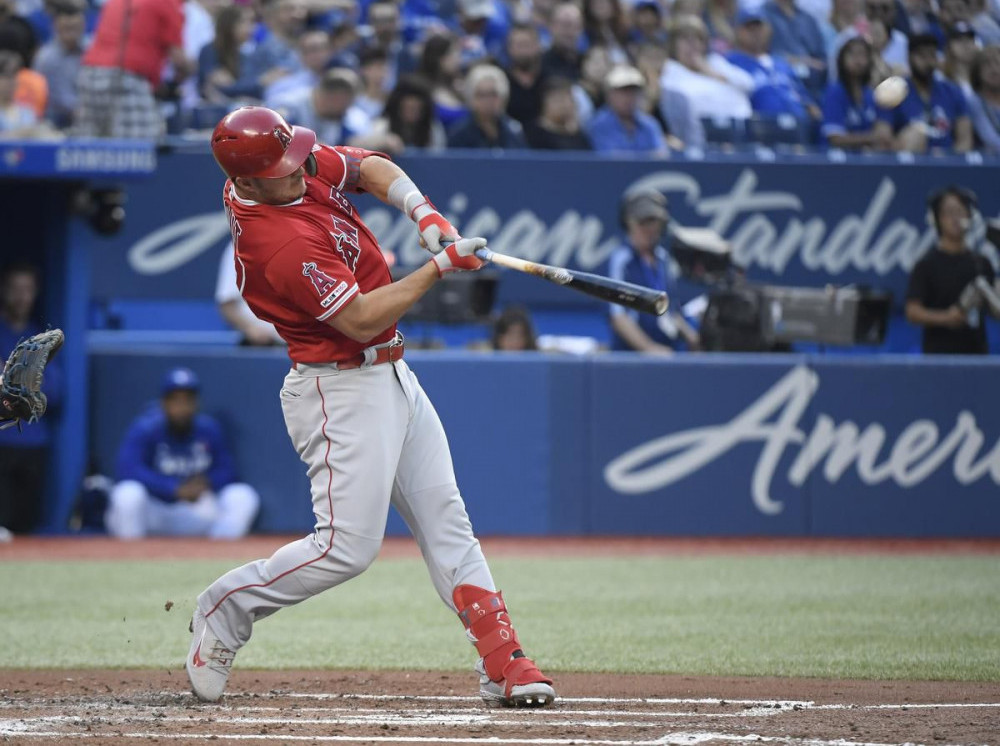 MIKE'S WORKOUT APPROACH
Mike understandably has one workout program for the off-season and another during baseball season.
For the off-season-
He wants to get bigger, stronger and faster
Mike works heavy – bench presses, dead lifts and squats
He practices box jumps. These are stand-still vertical jumps to a box on a platform 54″ high.
Mike pushes a huge tractor tire weighing over 100 pounds, loaded with an additional 300 pounds of weights within the tire. He pushes the tire 25 yards back and forth.
He throws a medicine ball from a batting stance and then sprints after it
Mike works explosively. After push-ups, he explodes directly into pull-ups
Mike trains in 5 general segments in the off-season, 60 – 90 minutes each day. These are:
Core
Endurance training
Agility
Power and explosiveness
Recovery – shooting hoops or throwing a football
During spring training –
Mike continues his workouts but reduces the weight and increases the repetitions
He does lots of T push-ups. From a push-up position, he lowers his chest downward and rotates his shoulders to the left as he pushes up, extending his left hand upward. His arm and torso form a T. He then does the same with his right side.
During baseball season –
He continues with lighter weights and higher reps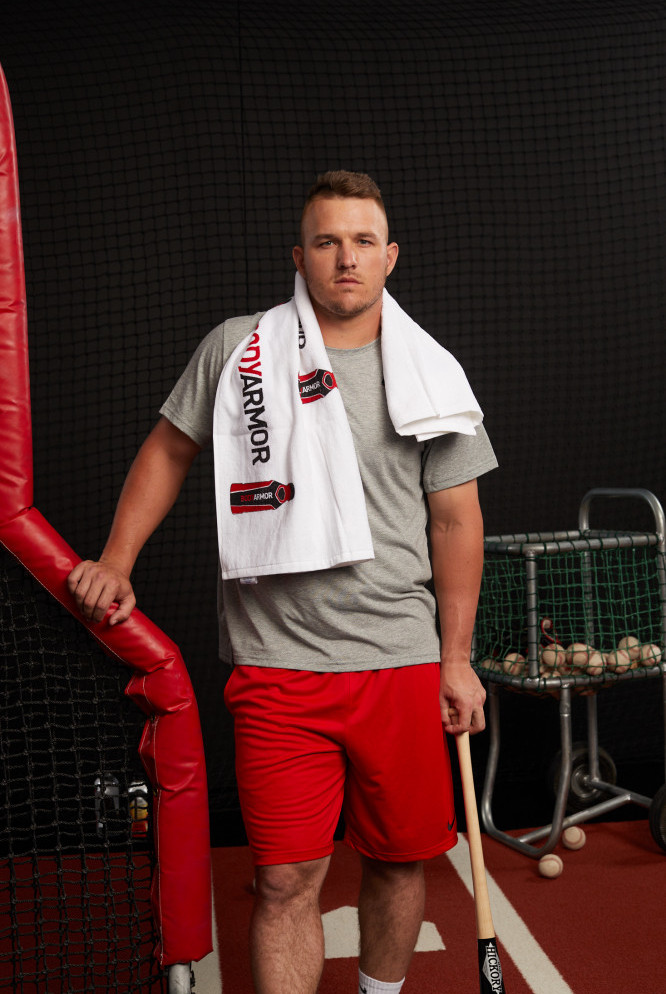 MIKE'S DIET
During the season, Mike goes for salads, chicken, rice and steak. He prefers to play with an empty stomach.
In general, he likes chicken wings and pizza. His wife Jessica is an excellent cook. Mike loves her chicken Marsala over pasta. And her Brussels Sprouts. She also specializes in other Chinese dishes.
Perhaps strangely, Mike loves pickles. He has one before every game.
He has no rigid eating strictures, as might be seen by the above. He simply "eats healthy" during the season.
Mike is very conscious of staying hydrated during a game. With his style of play – all out speed – he sees a need to avoid cramps.
Mike is a big fan of BODYARMOUR sports drinks. Note that Dustin Johnson also praised BODYARMOUR in my recent post found here.
Mike even gives BODYARMOUR credit for advancing his career, since it keeps him hydrated during baseball games as well as workouts. He loves the LYTE flavors and the new ones coming out each year.
RESOURCES
Take a look at the sport drinks highly recommended by both Mike Trout and Dustin Johnson. Here are a few suggestions, but scroll from the links to see other options.
Mike's baseball bat, by Old Hickory
Mike's baseball glove, by Rawlings
For all baseball fans and youngsters getting started:
Baseball equipment by Rawlings (including items for other sports)
For a comprehensive inventory of all baseball and softball equipment, check with Dick's Sporting Goods. The link below will take you to a list of deals at the left side, including "Sports Deals". Hover there and then move to "Baseball and Softball Deals". Of course, you may inspect the many other categories as well.
Save Up To 50% On This Week's Deals at Dick's Sporting Goods
CONCLUDING
Mike enjoys playing golf when he can. He considers himself a "weather geek" since he likes to follow storms and weather patterns. He even wants to be a part – time meteorologist. Maybe in the off-season?
He is considered a natural athlete. Maybe so, but his work ethic and training have insured his incredible success.
Mike's approach at bat is to rarely swing at a first pitch. He waits longer than most batters to begin his swing. He stays back and wants to see the ball as clearly as he can. He is disciplined.
His wedding ceremony is shown below.
Mike's words to his wife Jessica:
"From this day forward, you will not walk alone. My heart will be your shelter and my arms will be your home. I love you, my WIFE".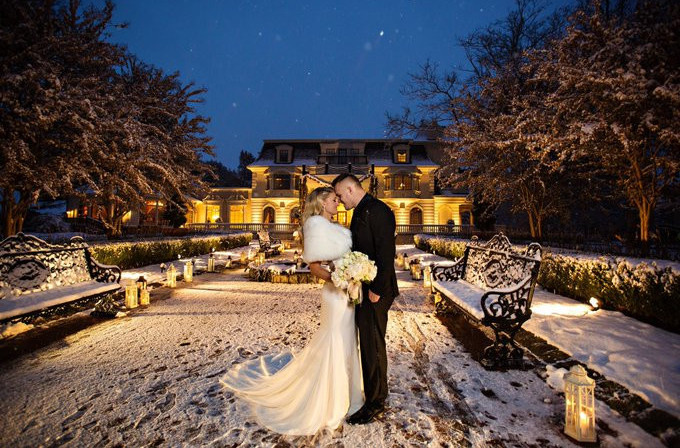 I will close on that very romantic note.
Please leave me any comments or questions in the "Comments" section below. Or email me – richard@myworkoutathome.com.
Be well and stay safe!