KEEPING IT SIMPLE…
In my view, there are two important initial steps to success in sports competitions, weight loss (or gain) plans, bodybuilding progress, improved fitness or any other worthwhile endeavor. They are:
(1) Goal setting. If we have a destination, we must have a plan. We don't want to aimlessly flounder around in the hope that we may stumble upon a desired end by sheer luck. It is essential that we know what goals are not. They are not telling ourselves that we will "try to lose some weight later on this year" or that "we will embark on a new fitness routine if we find the time".
Goals, to be effective, must be SMART, or:
Specific
Measurable
Achievable
Realistic…and
Time-based
A SMART goal is "I want to bring my golf score down below 85 in the next 6 months". I am reminded of golf instructor Butch Harmon telling us that the golf swing is more than just "swinging hard in case you hit the ball".
(2) Accountability. We need a method of tracking our progress. This may be by journals, computer entries, measuring tapes, pictures, sophisticated scales, smart watches or the like. I clearly remember my college tennis coach filming my service motion and showing it to me. It can be startling but instructive to see what we look like to those watching. But it helps!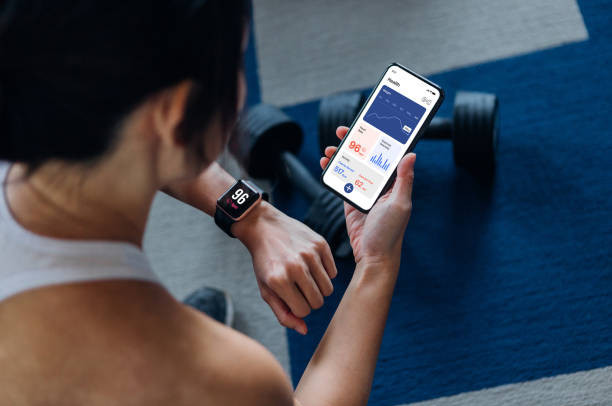 A little about bodybuilding: Frank Zane, three times Mr. Olympia, was big on record keeping. He entered his weights, sets and reps every day in his journal.
Such a journal is shown below, available through Amazon. As an Amazon associate, I may earn from qualifying purchases from my links. This has no effect on pricing. Amazon is well noted for excellent service and a wide inventory of just about anything.
Staying with bodybuilding, Erin Stern, two time Ms. Olympia, shows us how to measure and photograph different part of our (female) bodies. Check it out.
Scott Herman shows us how men are measured.
The only tool needed for this is a simple soft measuring tape.
SCALES
Most of us likely have a bathroom scale of some sort Scales are now becoming quite sophisticated and more informative to those of us who want to know about our Body Mass Index or other internal readings. The BMI indicates our level of body fatness.
This reasonably priced scale gives us our weight, BMI and several other body measurements. Take a look.
If you would like a scale more likely to be seen in medical offices, check this one out. BMI is calculated.
Amazon has lots of scales, with differing capabilities. Each link takes you to other options from which to choose.
SMART WATCHES
The best fitness smart watches for 2023, from everything I can gather are these:
Apple Watch Series 8 – fitness tracker, heart rate zone data, support for custom workouts. Body temperature deviations, blood oxygen saturation, overnight respiration, sleep data.
Fitbit Charge 5 – daily readiness and stress management scores, electrodermal activity sensor, built-in GPS, irregular heart rate notifications, high and low heart rate data
Garmin Vivoactive 4 – clear viewing in darkness or direct sunlight, heart rate monitoring, blood oxygen saturation data, notifications of incoming calls or text messages
You will have many watches to consider, many functions and price points.
FINAL THOUGHTS
We are most definitely in an age of information. It can be overwhelming. My attitude is to match my needs with what is available, with a view to what I can afford. I am not too interested in what someone else may need, unless I find that it also applies to my needs – or if it is a gift to someone with more sophistication than I have.
Amazon is loaded with tracking options, only a few of which are shown here. It helps to be guided from one item to others with different functions. Use my links as a starting point to hundreds of items.
Don't forget Valentine's Day and check out my post on this day.
Be well and stay healthy!