IN MID-FEBRUARY?
Yes, in North Carolina, Spring may make its entrance as late as in May or as early as in latter February.
We are now having temperatures in the 60s continuously.
How can I recognize this? I played tennis in this area for several decades, occasionally indoors, but not seriously until the weather turned milder. Tennis players would "come out of the woodwork" when the weather allowed. We wanted to get lots of practice matches in before tournaments began. I became sensitive to weather changes.
It is February 15. Birds are chirping and the weather is changing. This does not mean that we will have no more wintry weather at all, only that fair weather will dominate. At least I hope so.

After my tennis "career", I took up golf, though at such an advanced age that I was able to limit my expectations. Tennis was much easier than golf, in my opinion. Also, the workout from tennis was far greater than that from golf – especially considering carts.
I remember long tennis matches – 2-3 hours in the sun. Fun, yet physically draining.
DICK'S SPORTING GOODS
has always been my favorite source for:
Tennis racquets
Tennis balls, accessories and shoes
Golf clubs
Golf bags, balls, gloves and accessories
Workout equipment
Sportswear
I also have great respect for Dick's Sporting Goods. They are voluntarily reducing gun sales and ammo. They contribute to youth sports teams with a commitment of over $145 million.
Please check my prior post on Dick's Sporting Goods.
At this point, I am an associate of DSG, which means I can post links to their site and then earn commissions from any activity on the links. This, of course, has no effect on pricing.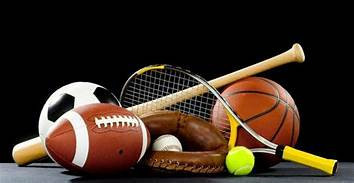 Their website is very easy to navigate. We only need to click on this link and see the question "What are you looking for?"
We may choose from the following:
Sports
Women
Men
Kids
Exercise and wellness
Outdoor
Fan shop
Accessories
Top brands
Sale
DSG is the largest sporting goods supplier in the United States and they have a huge inventory. The quality of their products and service is unmatched.
FINAL THOUGHTS
Please note that I keep a permanent link to Dick's Sporting Goods at the side of my website at all times. This is because DSG often has specials on many products and this is the best way for me to keep this posted. Use the side link or the one within this post, above.
I know that tennis players and golfers are looking forward to an early spring this year in North Carolina and in other states with similar climates. There is nothing more invigorating than to get outdoors and sharpen our sports skills as we get exercise.
Many forms of exercise may be considered to be boring and challenging to our willpower. But, at least for me, there was nothing about sports competition that was boring. Fitness was a by-product, but the competitive allure seemed to always come first.
Please leave me any comments or questions in the "Comments" section below. Or email me, richard@myworkoutathome.com.
Be well and let's get outdoors!