FIRST, A BIT OF HISTORY
Dick's Sporting Goods was established in 1948 as a fishing tackle store. Richard Stack borrowed $300 from his grandmother to get it going. The company is now the largest sporting goods retailer in the United States, with over 850 stores.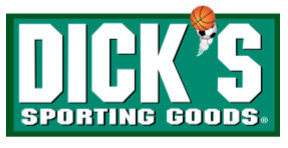 Dick's has since acquired Golf Galaxy, Sports Authority and Golfsmith. They have also opened Field and Stream and True Runner stores. Dick's has partnered with Carrie Underwood to launch her fitness lifestyle line, Calia.
In 2018, Dick's voluntarily stopped selling high capacity magazines and assault weapons, also raising the minimum age to purchase any guns to 21. In 2020 Dick's stopped selling guns of any kind in 440 stores. They are gradually eliminating guns in all stores.
As of December 2020, Dick's has committed over $145 million to youth sports initiatives.
MY CONNECTION
I have purchased sporting goods items from DSG for over 4 decades – tennis racquets and accessories, golf clubs and bags, workout equipment and sportswear. I have never had a need to return anything. The quality of product, pricing and service have always been more than satisfactory.
I am now an associate of DSG, which means that I may receive a small commission when purchases are made from my links. This has no effect at all on pricing – and I am able to point out discounts as I become aware of them.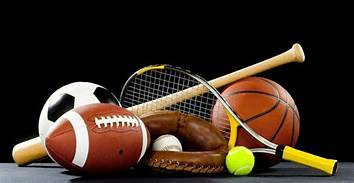 Dick's Sporting Goods is aggressive in the marketing of their equipment. They are constantly having sales and marking down equipment. For this reason, I have placed a link to DSG at the side of my website.
Also, here is the link to their huge inventory.
Their website is easy to navigate. You enter a page which simply asks "What are you looking for?" and you have 10 categories from which to choose. Note the huge banners which announce their current discounts.
FINAL THOUGHTS
When I was much younger, I would wander into a Dick's Sporting Goods store and spend at least an hour looking through their departments. It was sheer joy for one who played sports.
At this moment, they are offering 70% off on clearance items and substantial discounts elsewhere.
Dick's Sporting Good is community minded and responsible. They are in business to promote team and individual sports.
I recommend them highly!