SOME PEOPLE DON'T LIKE TREADMILLS
I understand that treadmill walking may be boring. It is true that walking outside presents the opportunity for fresh air. Walking outside is also inexpensive. We must only purchase clothing and perhaps a water container. Okay, let's acknowledge that walking outside is free.
I love to walk outside. It is nice to greet neighbors and get a bit of sunshine.
To walk outside, however, does not preclude the value of exercising within one's home. Fitness is not a zero sum game. Sometimes our neighbors may want to talk at length, as we are anxious to get on with our exercise program – and we don't want to be rude. The "bit of sunshine" may become more than a bit if we walk at length – perhaps a sunburn.
AND SOME PEOPLE DO
I have been very pleased with my treadmill, by Nordic Track. With an arthritic back, I can wear a simple back brace and walk forever. It is very easy to use the incline feature, to get an ongoing estimate of my calorie expenditure and to regulate my speed. My practice is to raise the speed level every minute.
I deal with boredom by playing music as I walk and by opening my window shade to check out what is going on outside. It is not difficult to raise the windows to get plenty of fresh air.
It is vitally important in any fitness / weight loss plan to include a cardio workout along with the resistance training. I have used treadmills for a decade or two and have been very pleased with my results. It is easy to set up a grueling, lengthy, high – speed, sweat – producing program or a more down – to – earth and moderate version. The important thing is to stay consistent.
Bottom line – my treadmill has been a valued source for my home workouts and will continue to be. Here is my current treadmill: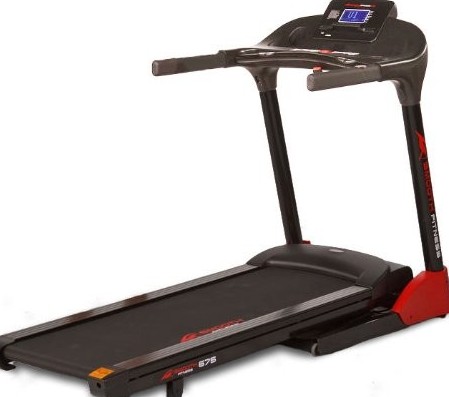 MY TREADMILL, AS UPDATED
Will still be priced reasonably, but will include new features: a console sound system so that you may insert your ipod or other device, downloadable workouts and a 30 day free membership to iFit Coach for high – tech virtual training. I may not be currently in the market, for good reason. My Nordic Track will last much longer. This durability is the main reason that I am writing a review on the more current model.
I would recommend expert installation, unless you are better at such as this than I am. Also, it is a good idea to consider the Nordic Track Protection Plans.
MY SOURCE
Is Amazon. Why not? Amazon represents high quality, such as the Nordic Track T Series treadmills. Amazon gives excellent service and delivery. If there are problems, Amazon quickly provides resolutions. I am a long – term Amazon customer.
I highly recommend this Nordic Track treadmill.
Nordic Track rocks and so does Amazon.
TO CONCLUDE
Please leave any comments or questions in the "Comments" box below – on this treadmill or on any other subject. Also, e-mail me – richard@myworkoutathome.com. Be well!