MY FAVORITE STORE OF ANY KIND
Dick's Sporting Goods had a humble beginning, as a fishing tackle store in 1948. In Binghamton, New York, Richard Stack borrowed $300 from his grandmother to get things started.
At this point, Dick's Sporting Goods is the largest sporting goods retailer in the United States, with roughly 854 stores and over 51,000 employees.
For several decades, I have enjoyed going to one of the stores for a specific purpose and then browsing for hours. I was like a kid in a candy store. Golf clubs, tennis racquets, workout equipment, sportswear – it could be overwhelming.
Now, I am 25 miles away from the nearest store and I have moved to Online purchases. I find the same huge inventory and great service.
I may even buy more frugally now, since I can better zero in on a specific need.
Dick's Sporting Goods is a top Online vendor, without question.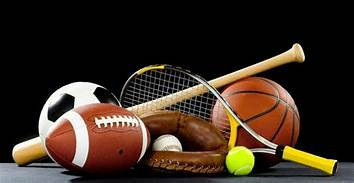 AFFILIATION
I am now an affiliate of DSG, or an influencer. This means that I am aware of seasonal discounts and promotional news immediately. I may be rewarded if one of my links is acted upon. For this reason, I have included a permanent link to DSG in my website. It can be seen at the side of all of my posts. In this way, I can present current information at all times, since the permanent link is updated automatically.
Still, I like to feature DSG in my articles as well. This comes naturally for me, since I have been a huge supporter many years before becoming an affiliate.
For example, Dick's Sporting Goods is now having a back to school sale, with discounts up to 50 %.
The website is easy to navigate. We can click on our choice from the following for details:
Sports
Women
Men
Kids
Exercise and wellness
Outdoor
Fan shop
Accessories
Top brands
Sale
So, I can still feel like that "kid in a candy store".
FAN SHOP
The fan shop is a very comprehensive array of t-shirts, hats, jerseys, backpacks and many other items that give us identification with our favorite sports teams.
With baseball season moving toward playoffs and football season beginning, this is a great time to be a fan.
Our choices are from these categories:
NFL
MLB
NBA
NHL
NCAA
Soccer
NASCAR
There is a special section for women's apparel within the fan shop. Also, we can shop by city to see all the offerings from those cities with multiple athletic teams.
There are even ways to honor specific individual athletes.
The abundance of fan shop hats, apparel and other items is really staggering. If you are a fan, you will find a way to display your appreciation of your favorite team.
FINAL THOUGHTS
In 2021, DSG had net sales of $12.29 billion, which was a 28.3% increase over 2020. Online sales were 27% of 4th quarter revenue.
But Dicks Sporting Goods is much more than a successful sports business.
This is a socially sensitive company. They voluntary stopped selling assault weapons and high capacity magazines in 2018 after the Stoneman Douglas High School shooting. At the same time, they raised the age to purchase any guns to 21.
DSG has also stopped selling guns of any kind in 440 of their stores, as part of a new initiative. This is despite hunting being a large part of their business for years.
As of 2020, Dick's Sporting Goods has pledged more than $145 million for the benefit of young athletes. Following Hurricane Harvey and Hurricane Irma in 2017, DSG donated $2 million to youth sports facilities in affected areas.
This is a great company! Check them out and be sure to check my sidebar link at any time.
Please leave me any comments or questions in the "Comments" section below. Or email me, richard@myworkoutathome.com.
Have a great day and let's get out and enjoy the upcoming fall weather!