DON'T LET IT BE A COMPETITION
The only ineffective workout is the one that isn't done. Home workouts are great, so are gym workouts. Each has advantages.
For the last 10 years, I have done my workouts at home. For several prior decades, I had worked out at public gyms – YMCAs, Nautilus gyms, bodybuilding clubs, college weight rooms and the like.
At one point, I was in the middle of what seemed a useless controversy. Free weights vs. Nautilus! I liked both, but the proponents of each could not seem to grant respect to the other. In my opinion, Nautilus workouts were more efficient, but free weights were better for strength building. Nautilus workouts took us in one direction only, while barbells required the use of multiple muscles at the same time.
But we should be able to choose our mode of exercise based on our preferences. Many people do no exercise of any kind.
This post will examine the differences in home and gym workouts, without suggesting that either is superior.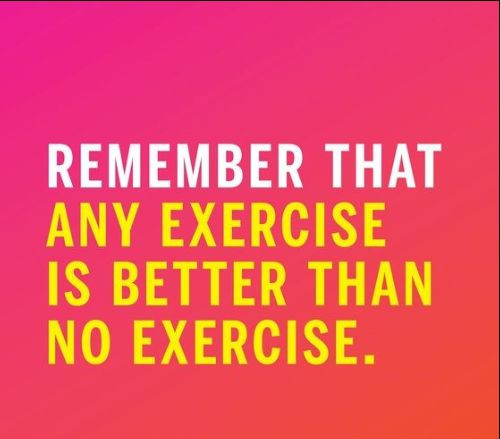 HOME WORKOUTS
I am now doing workouts at home for these reasons:
I like to finish my workouts before breakfast
As a senior, I now only do 20 minute workouts
I don't need a trainer or someone to motivate me
I have a treadmill, an inversion table, dumbbells, resistance bands and Bullworkers
I can dress very casually
Other reasons for home workouts may be these:
Some people don't want others looking on as they exercise
Gym memberships may be expensive
There is no need to wait in line for machines
Less total time is involved
Sometimes, glamorous people may want to take a break from being glamorous. Cameron Diaz is shown below. She is not dressed to impress, but she does look muscular. Check out my prior post on Cameron's fitness routine and diet.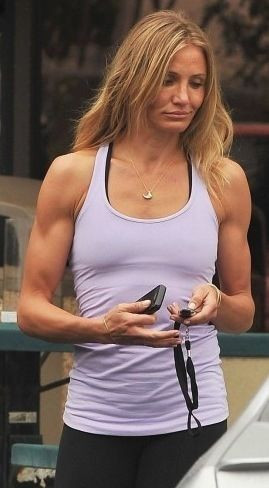 This video may give us the most compelling reason of all to work out at home. Check it out if you would like a bit of humor.
GYM WORKOUTS
When I go to gyms for workouts, these are generally the reasons:
I can have access to a variety of equipment
There are amenities (at the YMCA), such as saunas, steam baths, etc.
I am energized by other people working out
Trainers are available
There is social interaction
Other such reasons may be these:
There is no need to buy equipment
There is more space
Beginners may need constant advice
The use of weights may be safer
NBA superstar Steph Currie has transformed his body by gym workouts. My article on Steph looked into his workouts, meal plans and supplements.
THE BEST OF BOTH WORLDS?
If you have sufficient space at home and if you have a clear understanding of exercise techniques – and if you have the funds, why not build your own gym at home? You could even invite people over to work out with you.
The space must be available for a home gym and not merely a room to bring in and then put aside your equipment. I had a nice garage gym when I was 17 or 18 – barbells, a bench, a squat rack and dumbbells. This was the time of my fastest growth. I primarily used heavy barbells.
Below are some pieces of equipment to consider, from Amazon. As an Amazon affiliate, I may recommend items and be rewarded by qualifying purchases. I have always found Amazon to provide just about anything anyone could want, along with good service.
The Nordic Track treadmill I use is shown below
Here is my inversion table, by Teeter. This is great to prevent or heal back pain. I enjoyed suspending myself upside down.
This set is adjustable to barbells, dumbbells or kettlebells. At a reasonable price.
There are several other similar options with each link shown. Also, you can use the links to search for barbells, dumbbells, squat racks, benches or any other piece of workout equipment.
FOR SMALLER SPACES AT HOME
You may have limited space and want to have smaller equipment that may be removed after usage. Maybe you have a gym membership and yet wish to have an alternative at home. Or perhaps you are only interested in lighter forms of resistance. Here are some items to consider:
Resistance bands with handles. I have used these for years. Note the reasonable pricing.
Loop bands, or "booty" bands
BULLWORKER EQUIPMENT
Bullworker Fitness provides unique and high quality workout tools for home exercise. I use the Steel Bow and the Bow Classic.
These are spring-loaded cylinders with handles at the ends and at the sides. The resistance may be adjusted by changing the springs.
Bullworkers are smaller tools and may be useful when traveling. They may also be challenging to anyone. The Bullworker Steel Bow is shown below.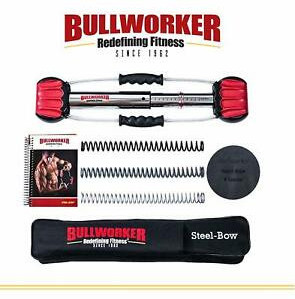 This morning, I had a severe back ache and did an upper body workout with my Steel Bow while sitting with my back braced against the back of a soft chair. Leaning over for any purpose caused pain, yet the workout was quite effective.
In this video, an experienced bodybuilder is comparing Bullworkers with free weights. He likes both. He has a casual attitude, but is very knowledgeable.
Bullworkers are capable of providing both isotonic and isometric modes of resistance. I like to do isotonic reps and then finish with a lengthy isometric hold.
Here is the Bullworker website, for all details.
FINAL THOUGHTS
There is no one accepted way to exercise, no one piece of equipment, no one place that is best to attain fitness.
What may work for some of us may not be ideal for everyone else.
A good way for us to insure consistency is to choose a regimen, place or set of tools that we like. Later, it will be to our benefit to vary our workout programs and equipment. This prevents boredom and gives us a more complete form of exercise. Our muscles may be stressed in many different ways.
The National Center for Disease Control tells us that only 23% of American adults meet basic guidelines for physical activity. The recommendation is for 75 minutes of vigorous activity per week or 150 minutes of moderate activity.
30 minutes per day of moderate physical activity would more than meet the standard. This 30 minutes per day represents roughly 2% of an entire day. What we do or don't do is only a matter of our priorities, given our ability to choose.
One more option just occurred to me. What about an outdoor trampoline?
Please leave me any comments or questions in the "Comments" section below. Or email me, richard@myworkoutathome.com.
Let's stay healthy!