IT'S THE KEY TO ACCOMPLISHING ANYTHING!
Without consistent motivation, we are likely to become stalled in any endeavor. Most of us are aware of this, and yet motivation can be difficult to attain and keep.
The Mayo Clinic is a source that I often use in my articles and they give us the following tips on how to stay motivated in fitness programs:
Set goals – start with simple, achievable goals. Be careful – often we may be overloaded with energy as we begin a routine, only to become frustrated as we fall short initially. Start slowly and then build.
Have fun – pick out a sport or other pastime that you enjoy. I can relate! I played tennis for several decades and never thought of it as fitness – related. Try something new. Take a ballroom dancing class or learn yoga. You will stay motivated if you're having fun.
Find time for physical activity – make this a priority in your daily schedule. Early morning before breakfast works for me. Take breaks if you are sitting at work for long periods of time.
Keep an exercise diary – be accountable to yourself. Write down what you are doing. You will be encouraged to make positive entries.
Unite with others – share energy with other people. Work out with a partner. Join a fitness class. Or organize one.
Reward yourself – when you reach a fitness goal, buy a new pair of athletic shoes. I remember getting massages after reaching weight loss goals.
Be flexible – take a day or two off if you are losing enthusiasm. Try a new workout. Try different equipment, new exercise movements. If you are using heavy resistance and fewer reps, try lighter weights with more reps. Avoid monotony. I periodically vary my workouts and it works for me.
SOME GUIDELINES
The Department of Health and Human Services recommends the following:
Aerobic activity – at least 150 minutes of moderate aerobic activity per week – walking jogging, etc. Or at least 75 minutes of vigorous such activity – running, aerobic dancing and the like. It is best to spread out the exercise over a week, instead of doing it in a day or two.
Strength training – all major muscle groups should be exercised at least twice a week. The weight or resistance should be enough to tire the working muscle after 12-15 reps.
Regular exercise will strengthen your bones and muscles, help you control your weight and reduce the risk of heart disease and some cancers.
It seems to me that many seniors over the age of 60 tend to do more walking than resistance training. There was a study by Wake Forest University that strongly suggested that resistance exercise may be more important, at least in the effort to preserve muscle mass. Seniors need to hold onto their strength to be able to continue doing routine chores as they age.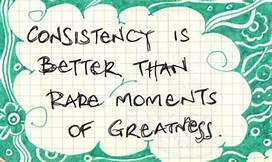 AMAZON
I am able to use associates' links to present relevant items for my readers to consider. One of these is Amazon. As an Amazon associate, I may earn from qualifying purchases. This has no effect on pricing. I like Amazon, since they have about anything anyone could want and they offer us excellent service. Take a look at these links – and be sure to check for descriptions, reviews and related options within each link.
BULLWORKER FITNESS
Bullworker products give us the option of doing both isotonic and isometric reps within the same set. I use Bullworkers and like them for these reasons:
They are small, portable and easy to use – great to take when traveling.
Bullworkers can be challenging to anyone. They are spring-loaded and the springs may be easily changed
They are quality tools.
There is a free Facebook group for questions, answers and continued motivation for Bullworker users.
Here is the Bullworker Steel Bow
Take a look at my prior post on Bullworkers.
For all pertinent information, see the Bullworker website
DICK'S SPORTING GOODS
The largest sporting goods merchant in the United States is also an affiliate business and I may benefit from activity on their links. I especially like DSG, since I was a customer for several decades before becoming an associate.
Please note – Dick's Sporting Goods is running specials at discounted prices right now. Take a look.

Or see my sidebar link for DSG, which is a permanent fixture on my website.
FINAL THOUGHTS
I have found that using different equipment in my workouts has helped me to stay motivated and avoid boredom. The same may be said for changing my workouts – different reps, sets, weights and exercise movements.
Playing music when walking on my treadmill or during a resistance workout is also beneficial.
I once did lengthy barbell workouts – 3 times per week. As a senior, I now do short workouts every day, minor bodybuilding one day, physical therapy the next. Please don't overlook physical therapy! I recently averted back surgery by doing physical therapy continuously at home.
Get motivated! And then be consistent! You will then succeed in your goal!
Leave me any comments or questions in the "Comments" section below. Or email me, richard@myworkoutathome.com.
Spring is almost here!