PERSONAL REFLECTIONS
I am now dealing with a lingering rotator cuff sprain. This has changed my workouts, but has not brought them to an end. It has been necessary for me to use lower impact resistance and to eliminate some movements. This article will outline my perspective on working out while injured.
My sports medicine physician diagnosed my injury, gave me a cortisone injection and sent me home with therapy exercises. Fortunately, the therapy movements were not too dissimilar to resistance cord workouts that I had been doing for years. Later, there was an easy transition from therapy to my current full workout. Any movement involving my arms is now done with much lower resistance and higher repetitions. This has not been an impediment to my program at all.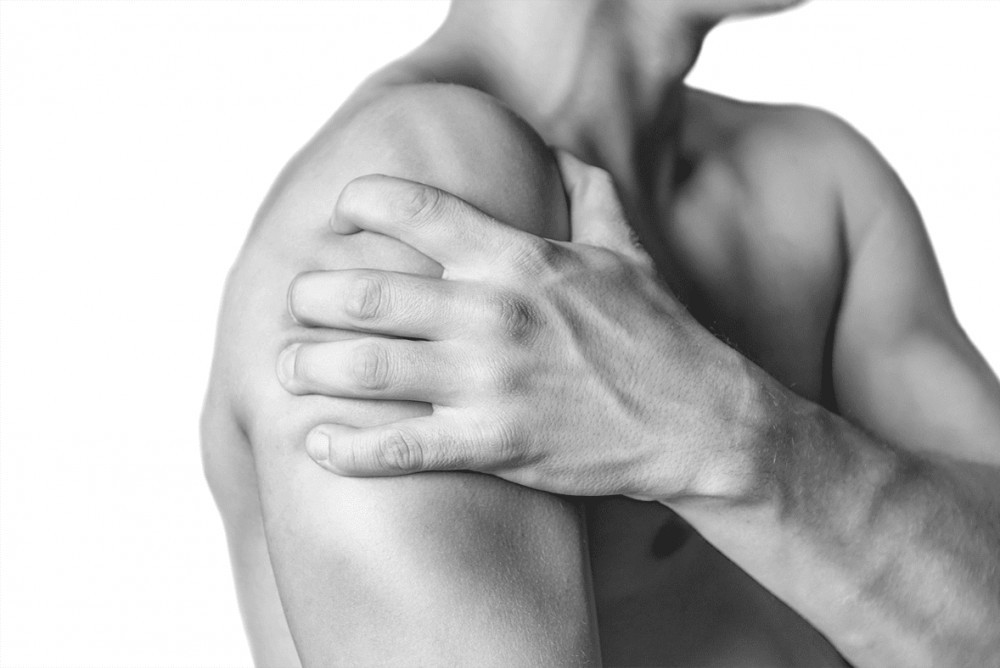 It only means that I will be placing much more emphasis on my core and my cardio.
Changing a workout can be quite helpful in avoiding boredom or plateaus. My change was not a choice; it was forced upon me. But I was due for a change anyway and I welcome the new workout, which is:
12 upper body sets, with resistance cords, light dumbbells and Bullworker ( 2 sets for abdominals, 2 for chest, 2 for back, 2 for triceps and 4 for biceps), alternating daily with:
6 sets for abdominals only
With 30 minutes on my treadmill every day
Here are the steps that I suggest for dealing with an injury while maintaining an exercise regimen:
See your sports medicine or orthopedic physician. Discuss the practicality of an x-ray or MRI
Get a booklet or printout of a list of therapy exercises, with illustrations. These will usually require resistance cords or bands.
Employ the R.I.C.E. therapy (rest, ice, compression and elevation) as advised by doctor
Begin the suggested exercises with care
Continue with the icing, at least
Move from the therapy exercises to basic upper body movements as progress allows. Keep reps high and resistance light.
Focus on the body parts or muscle groups not affected by injury. For example, this may be a great opportunity to make gains in the core and cardio realms.
WORKING THROUGH SHOULDER PAIN
Take a look at this You Tube video, featuring the always entertaining and informative "Dr. Jo". She presents a few movements that may be done in bed, with very light resistance. Note that the exercises she cites are the same ones that are used to develop the deltoid muscles while standing. So….be careful to maintain light resistance.
https://video.search.yahoo.com/search/video?p=Dr.+Jo+brief+youtube+video+on+rotator+cuff+injury&fr=yhs-invalid#id=2&vid=a4e9acb0abc2371d65519cb2642a264f&action=view
Please also refer to my prior post of October 7, 2019 – "Rotator cuff therapy exercises". This a more detailed article on rotator cuff issues, with illustrations of specific exercises suggested by my sports medicine doctor…… www.myworkoutathome.com/rotator-cuff-therapy-exercises/
WORKING THROUGH BACK PAIN
In the last 25 years, I have journeyed through these stages of back pain:
Sciatic pain
Spinal stenosis
Back surgery
Post surgery effects
I dealt with sciatica by use of an inversion table. This was highly effective and there were no instances of debilitating pain, such that my tennis or workouts were adversely affected.
My inversion table is shown below. You may find one here, as updated since my purchase.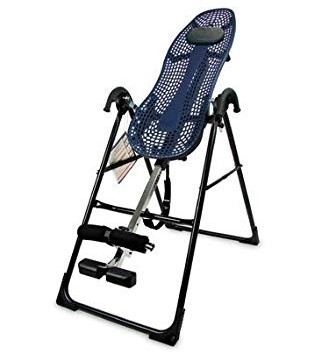 My spinal stenosis was more of a problem. For several years, I received epidural injections for pain relief about every month or two.
Finally, the injections became ineffective and I needed to consider surgery. An MRI confirmed that surgery was necessary. It was successful. My doctor's primary suggestion was that I walk as much as I could, as soon as I was able. He also advised me to forego any inverting since that might have loosened some of his stitches.
After several weeks, I began to walk on my treadmill every day, gradually increasing the length of time and the speed. My treadmill is shown below and may be found here, as upgraded since my purchase.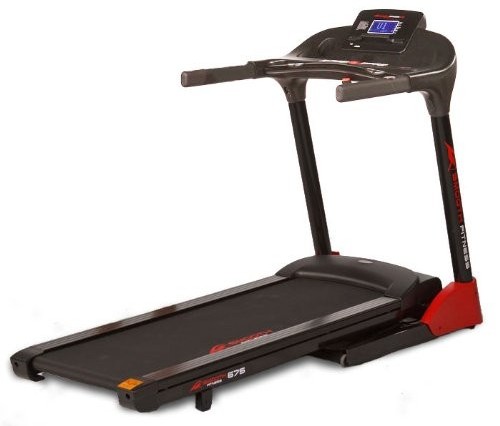 From everything I have gleaned, walking, swimming and cycling are the best exercises after back surgery (and adequate recovery). Sit – ups and toe – touching are strongly discouraged. Hamstring stretches are recommended. Lying on your back, stretch your straightened (as much as possible) legs toward your chest by pulling with your hands. Do one leg at a time. Try looping a towel around your foot for leverage as you pull each end of the towel.
After my surgery, I didn't do any resistance exercise of any kind for about 6 months. Pre – surgery, I had begun to lighten the weights I used and to lessen the intensity in general. With back pain, there may be some upper body exercises that could be appropriate, perhaps while sitting with firm support at our backs. By all means, abide by the recommendations of your doctor or physical therapist.
WORKING THROUGH KNEE PAIN
About 30 years ago, I had a series of 3 arthroscopies on my knees. At this point, I can't recall which knee had two procedures. Also, I now have very little of my meniscus left on either knee. But many of my contemporaries have had knee replacements and I have no such prospect in mind.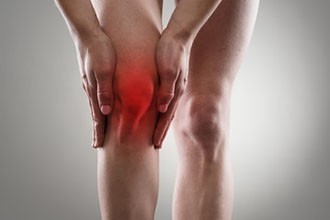 Knee issues and back surgery have combined to draw a conclusion to my tennis activity, which I regret. Fortunately, neither has represented a need for me to curtail my workouts; rather, I work out more now than before since I can't play tennis.
Life is a succession of compensations, nes'ce pas?
I still do leg presses and calf raises when I go to a gym. I don't do squats, heavy or light.
My knee issues have not at all interfered with any upper body exercises I now do.
All I know about knees is that they can be somewhat fragile and complicated. Knee problems have ended the athletic careers of many professional and amateur athletes.
CONCLUDING
This article has been very subjective for these two reasons:
I am reluctant to make any recommendations for therapy and would much rather leave this to the professionals – orthopedic physicians or sports medicine experts.
But I have experienced a lifetime of sports and workout injuries – I can speak to these personal incidences
As I perform my therapy / bodybuilding program, I am using low impact resistance and intensifying my core and cardio work.
Resistance cords are great for this and can be found here
Here is a set of light dumbbells
Bullworker products work well since the resistance can be lowered to minimal springs and isometrics may be used for joint comfort
My fundamental point in this blog is that workout programs need not be stopped when there are injuries, as long as we are careful and attentive to competent advice.
Please leave any comments or questions in the "Comments" box below. Or e-mail me, Richard@myworkoutathome.com
Be well!