WEIGHT LOSS AND FAT LOSS
There is a significant difference. Medical News Today tells us that:
Fat mass is the mass of all fat molecules in our bodies
Lean body mass (non-fat mass) includes our internal organs, bones, muscle and more. Plus all the water in our bodies.
Water usually accounts for 50-60% of our bodyweight. But drinking less water will not allow us to lose weight safely. Conversely, drinking more water can help us lose weight more effectively. Water is crucial in the transportation of proteins and carbohydrates in our bloodstream – for healthy metabolism.
When we try to lose weight, we customarily check our scales to see how we are doing. Since losing fat is far more important than losing water weight and also more important than simply losing weight, we need a more sophisticated method to see how we are doing.

The FitTrack Dara scale is shown above. This post will explain the value of the Dara scale for providing information about our vital health measurements. Also, in this short article, I will let you know how to obtain the Dara scale at a discounted price with free shipping.
THE DARA SCALE
First of all, take a look at this video for complete information on the FitTrack Dara scale. This shows you how the scale works, how to set it up and pertinent remarks by fitness and nutrition coach Michelle Roots.
The Dara scale works by sending electrical signals through the body from the four electrodes on the surface of the scale.
The Dara can measure up to 400 pounds in weight and requires three AAA batteries. As is the case with all scales, the Dara should be placed on a solid, flat floor.
The Dara scale measures and analyzes the following:
Bodyweight
Body mass index
Body fat %
Muscle %
Body moisture
Bone content
Basic metabolism
Visceral fat
Physical age
Rate of protein
Standard bodyweight
Weight control
Fat mass
Fat free weight
Muscle mass
Amount of protein
Obesity levels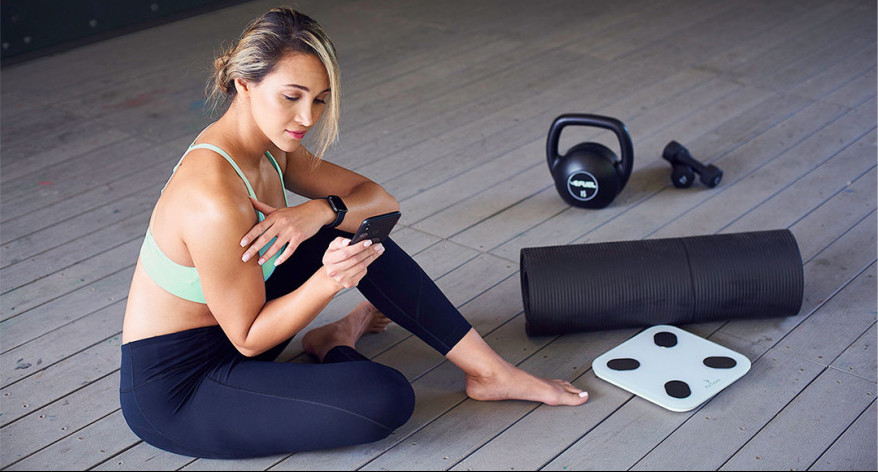 FINAL THOUGHTS
Please listen carefully to the presentation made by Michelle Roots in the video above. She gives us all we need to know about the Dara scale. The 17 metrics can seem a bit overwhelming, but she has cut back on some of them.
Over 800,000 people are enjoying the Dara scale. It is a proven commodity.
Free shipping and a free app are included.
Remember – fat loss is the key, not weight loss (alone).
Please leave me any comments or questions in the "Comments" section below. Or email me, richard@myworkoutathome.com.
Stay healthy and don't forget Valentine's Day!