BRIEFLY DESCRIBING MY FAVORITE ATHLETIC GOODS SOURCE
Dick's Sporting Goods was established in 1948, when Richard Stack borrowed $300 from his grandmother to open what was initially a bait and tackle store.
At this point, Dick's is the largest retail sporting goods store in the United States, with approximately 854 stores and 50,100 employees (as of 2020).
The company opened up Field and Stream stores in 2013 and has 35 such stores thus far. Dick's also has acquired Golf Galaxy, Golfsmith and Sports Authority.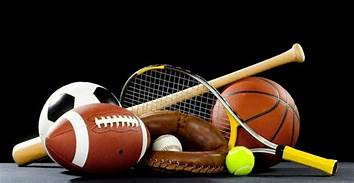 The Dick's Sporting Goods Foundation has committed up to $145 million for the benefit of youth sports initiatives across the United States.
In 2018, the company stopped selling semi-automatic weapons, in response to the school shooting in Parkland, Florida. Dick's is now gradually removing all guns from its stores, as part of a multi year initiative.
MY EXPERIENCE
I have been a customer of Dick's Sporting Goods for several decades. My main purchases have been for tennis racquets and accessories, golf clubs and accessories, workout equipment and sportswear.
I have found that the company has the most complete inventory of all similar athletic goods sources, as well as the best service and pricing.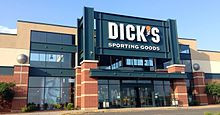 I am now an affiliate of the company, which means:
I may earn commissions when my links result in a sale
I am able to report special sales and general discounts
My role is not unlike someone checking out a customer as he or she picks out items.
CONCLUDING
Here is the link to their entire inventory.
Note the Father's Day specials! Also, you may easily browse through all their departments and examine the items that are of particular interest.
Let's get outdoors and generally increase our level of physical activity!