THIS IS A FOLLOW-UP POST
Just yesterday, I did a post on hand held massage tools. This reminded me of the foot massager I have had for about 30 years – and the delightful relaxation I get from its use.
Also, it was difficult to survey the hand held massage tools without seeing many foot massagers nearby. So, I indicated that I would be doing an article today on the subject of foot massage and the availability of foot massagers.
I can now imagine the many ladies who are saying that they already have a foot massager – their husband or boy friend!
Still, like the hand held massage tools, food massagers can provide the comfort and relaxation that we need at any time we choose. We need not ask someone for this or seek an appointment for a professional massage or pedicure.
I will briefly describe the benefits of foot massage and then list a few of the best foot massagers on the market today.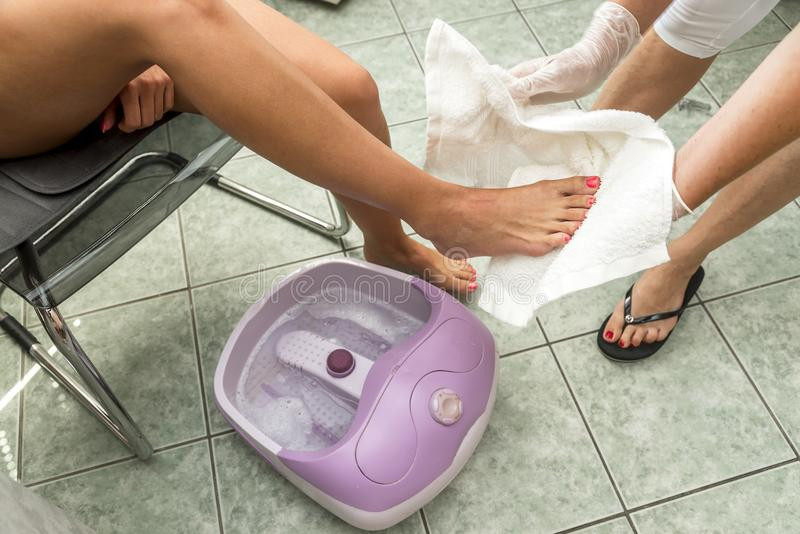 BENEFITS OF FOOT MASSAGE
I currently have back pain and have found that my foot massager gives me temporary relief. This is a high intensity vibrating device. I am not suggesting that this is medically sound, only that it has been a nice experience so far.
Here are the benefits that my research shows, with help from MedLife Massage:
Improvement in blood circulation, especially with more sedentary people. This makes it easier for our hearts to do their work.
Relief of stress. We need to relax more. There is hardly a better way to relax than with a foot massage.
Metabolism improvement. As blood circulates through our bodies, cells are repaired or regenerated by the oxygen and nutrients.
Soothing of back pain. I am personally glad to know this!
Better sleep. The relaxation of a foot massage affects our body and mood to encourage better sleep.
Enhanced energy. The reduction of fatigue and stress can improve our energy levels.
This is the foot massager I have had for at least 30 years. It is available from Amazon and I have been very happy with it. The high setting is very intense.
Reduces pain. Pain in our feet from ill-fitting shoes or from standing for hours may be reduced by foot massage therapy. Also, the pain may come from hip or back issues.
Decreases edema in women who are pregnant. Production of fluid may be uncomfortable. Foot massage can relieve that discomfort. Similar problems from PMS or menopause can also be alleviated.
THE BEST FOOT MASSAGERS
All of these will be from Amazon. As an Amazon affiliate, I may be rewarded by clicks on my links and any purchases from those links. Be confident with Amazon's quick delivery and excellent service.
First of all, this is the one I use. It is pictured above and is the Med Massager. Some new speeds have been added since my purchase. It is great for blood circulation. I'm not saying this is the best one, only that it is the one with which I am most familiar. But it has lasted a long time and still works great for me. It sits in my living room and I use it several times each day because of my current back pain issues.
Shiatsu foot massager – with heat
Foot massager with heat – shiatsu, with heat. Fit feet size up to men's size 12.
Heating and air compression Shiatsu massager – see the video at the bottom of the product information.
Foot massage roller – for plantar fasciitis
Vibration foot massager with heat – remote control
Foot and calf Shiatsu massager = deep kneading

FINAL THOUGHTS
We must take care of our feet! They are our body's foundation. Foot problems can negatively impact our quality of life.
One person in three over the age of 65 has foot pain or stiffness. But please don't wait until then to care for your feet!
Actually, I have not had specific foot problems. The most important value in foot massage for me has been the relaxation of the rest of my body, especially my lower back and hips, where I do have problems.
My foot massager circulates my blood and generates a deep feeling of contentment. So would some of the more recent models, especially the Shiatsu types.
Foot massagers are necessities for most of us, rather than extravagances, in my opinion.
Take a good look at the above choices – and the other recommendations with each link – and decide for yourself.
Please leave me any comments or questions in the "Comments" section below. Or email me, richard@myworkoutathome.com.
Be well!