PERSPECTIVE
My prior posts have addressed workouts at home and related topics to improve fitness levels in a general manner: how to attain a healthier lifestyle and a more symmetrical physique; how to do so without heavy equipment.
Today's post will be about sport – specific workouts. Basketball, tennis and golf will be my sports of choice, since I have played all three, as follows:
Basketball – from a very young age shooting backyard "hoops" through high school competition and college intramurals
Tennis – from high school and college competition to sanctioned tournaments in NC, ending at 45 and over divisions
Golf – picked up seriously as a senior, but with some exposure as a teen – ager
My target audience is the amateur athlete who is still competitive, as opposed to the pro athlete. Professionals generally have team weight rooms, trainers and other advisors.
A word about competition: I have often heard this, "I don't want to be competitive, I just want to have fun". To each his own, but to me – competition is fun. If I am playing tennis, I want to know that my opponent is trying his (or her) best to beat me as decisively as possible. How else can I evaluate my own progress? And what pleasure is there in beating a weaker opponent? There should be no rancor or hurt feelings, win or lose. Just shake hands and show sportsmanship. (I have seen some crybabies and excuse – makers, but relatively few).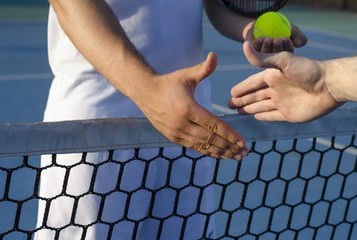 If someone were to tell me that the best preparation for a sport is to play that sport, I would not disagree. But there are specific exercises to improve one's performance. The most successful athletes will acknowledge that. Consider LeBron James, Tiger Woods, Rafael Nadal, Dustin Johnson and many others. My premise is that the same applies to those of us in the amateur ranks.
BASKETBALL
There are plenty of opportunities to continue with basketball after school competition – primarily YMCA leagues and the like. Even informal pick – up games can be fun.
SPECIFIC EXERCISE –
Resistance band rip – through: Anchor resistance cord ar lower part of a door. See video below.
Squat: for leg strength. Use bodyweight and then move to dumbbells (held at shoulder level)
Squat jump – see image below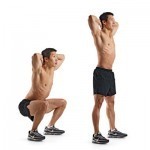 Side lunges: to build lateral power. See image below.
Push – ups: for upper body strength
Dumbbell press: for shoulder strength. Lift dumbbells from shoulders – one at a time, alternating or two at a time
Jump rope: for quick feet
Treadmill jogging / running: to build up aerobic capacity
Bullworker chest compression: for upper torso. See brief video below –
Abdominal total workout – see video below –

https://www.menshealth.com/fitness/a26960776/lower-ab-workout/
At one point, we were taught to avoid weight training for basketball for fear that muscle building might adversely affect our shooting touch. This is another in a lengthy list of misconceptions that are not currently given credence.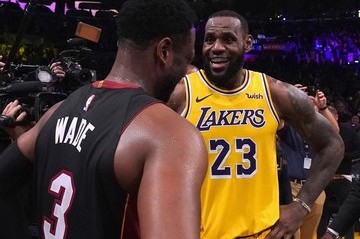 TENNIS
There are many opportunities to sustain one's tennis game for decades – municipal courts, private courts, indoor facilities, resort courts, hotel courts and so on. Equipment is relatively inexpensive and many courts are free of any fees. There are sanctioned tournaments based on age groups, with the possibility of achieving state or national rankings. This is a sport for a lifetime and an excellent conditioner.
There is a social aspect to tennis. A "tennis fraternity" of players is easy to develop. Mixed doubles can also be fun.
One difficulty that I encountered is this: it is very hard to explain to a potential playing partner the level of one's skill. Rankings certainly do this, as might a list of prior results if there is common knowledge. This is important since tennis is more fun if skill levels are similar in "social tennis". There is a rating system which makes an attempt to resolve this issue, but intangibles are not part of that process.
SPECIFIC EXERCISE –
Jumping jack : before a match or at any other time
Jump rope: see above
Partial squats: for leg strength. See image below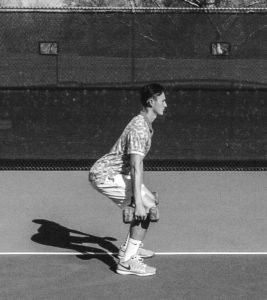 Lunges: for leg strength and balance. See illustration below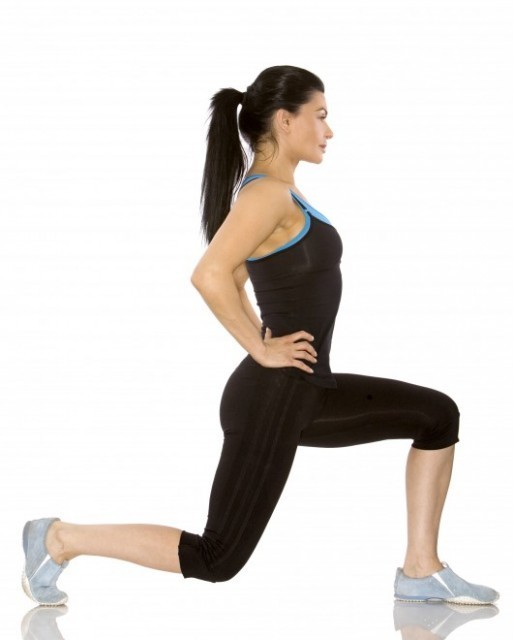 Plank, with dumbbell movement: for abdominal and back strength. See below –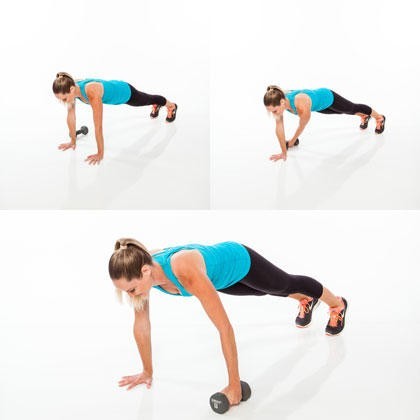 Triceps extension: for arm strength. See below –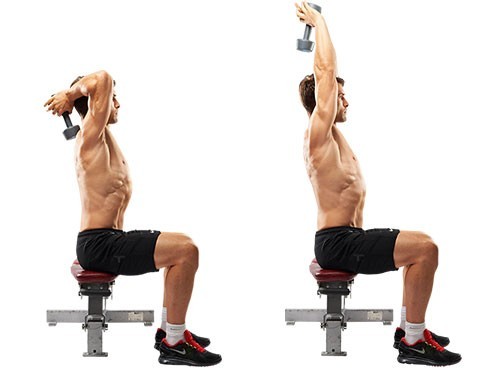 Resistance tube rowing motion: for back muscles. Pull cords to each side. See below –
Push – up: for upper body strength. Chest, triceps and shoulders are engaged.
Knees to chest: for abdominal strength. Lying on floor with back raised and knees bent, bring knees to chest. Then lower back and knees and repeat.
Biceps curl: for arm strength. With dumbbells or resistance cords, lift arms from sides to shoulders slowly.
Rafael Nadal is as fit as any professional athlete. He is a bundle of energy and may be acclaimed the greatest tennis player in history before he is finished.
GOLF
This is a great game with a rich history. It also can be quite frustrating. Golf can be played well into one's senior years. There are carts and par 3 courses. There are handicap scoring methods to allow equal chances for different levels of skill. This is not a game of constant movement and cardio benefits, but certainly an exciting and intense game.
I can remember in years past that many golfers, even pros, were overweight and unimpressive as athletes. Sam Snead set a standard for athleticism, then Arnold Palmer did, then Tiger Woods followed. A great amateur, Frank Stranahan, carried barbells on the tour with him. Today, great golfers such as Brooks Koepka and Dustin Johnson are heavily into workouts.
SPECIFIC EXERCISE –
Hip crossover: lie on floor (or on yoga mat) face up, with knees bent and arms outstretched. With heels on floor, rotate your hips to one side and then the other.
Bodyweight squat, then add dumbbells: for upper leg strength
Push – ups: for upper body strength. Use shoulder width grip, then wider grip.
Leg swings: for hips, legs and lower back. Standing and holding onto a door for balance, swing one leg to the side and back for about 10 reps, then do the same for the other leg
Glute bridge: very important for golf. See illustration below –
Inverted hamstring stretch: great to release your core in the golf swing. See below –
Bullworker chest compression (or dumbbell chest press while lying on bench, ottoman or exercise ball). Great for pectoral strength.
Treadmill walk: or other cardio work. Do at least 30 minutes.
Hitting arm tuck: wrap a resistance band or belt around your waist, allowing your arm to go through. Then practice the hitting motion slowly and then add length. This will train you to keep your hitting arm close to your body.
Lunge with dumbbells: see below illustration
Note that many exercises for golf address the general area of the core – hips, abdomen, glutes, upper legs. It is well known that the correct movement of these body parts is vital to a powerful and consistent swing.
Here is Brooks Koepka, an emerging golf superstar and a very strong fitness advocate.
RESOURCES FOR EQUIPMENT CITED
Complete set of resistance cords
Top notch tennis racket – same brand as Nadal uses (by Babolat)
Bullworker complete line – up of products
Top notch putter – used by Dustin Johnson, Jason Day and Jon Rahm (Taylor Made Spider)
Resistance bands – no handles, for stretching
Jump rope set – or choose only one
CONCLUDING
These sport – specific exercises were chosen from many options and also based on my usage. Many of the movements might apply to any athletic endeavor.
I have also used many of the products listed above – actually most of them.
Here is my favorite expression regarding playing (sports, I presume) and aging: "We don't stop playing because we grow old. We grow old because we stop playing". By George Bernard Shaw.
Thanks for reading this. Please leave any comments or questions in the "Comments" box below. Or e-mail me, richard@myworkoutathome.com.
Be well!