A BRIEF INTRODUCTION
Dorothy Hamill is a retired American figure skater, now 64 years of age.
She achieved her most notable success in 1976, when she won both the short and long programs in the Winter Olympics in Innsbruck, Austria, picking up a gold medal. She also won the World Championships that same year and then turned professional.
Dorothy is also well remembered for the following:
She was the last figure skater to win in singles without a triple jump (axel).
Dorothy developed a new skating move, called the "Hamill Camel". This was a camel spin that ended as a sit spin. See this link for a beautiful performance by Dorothy, ending with the "Hamill Camel". She was winning the U.S. Championships as a 19-year-old.
She became known for her bobbed haircut, a "short and sassy look", copied by many.
Dorothy became "America's sweetheart", a legend adored widely.
She was an Ice Capades star from 1977 to 1984.
She was a star in Broadway on Ice.
In 1993, the Associated Press did a study on popularity of American athletes. Dorothy was tied with Mary Lou Retton at the top of this list. Interestingly, this placed both of these Olympic female stars way ahead of Michael Jordan, Magic Johnson, Troy Aikman, Joe Montana and many others.
Viewing the picture below, it seems quite easy to understand Dorothy's popularity. This is not to discount her rare athletic ability and achievements. But her "look" is certainly part of her legend.

DOROTHY ON FITNESS
As a preteen, teenager, Olympic contestant and professional skater, Dorothy trained hard and consistently on the ice.
She later adopted an all – around fitness regimen to stay in shape and help to deny the encroachment of the aging process.
Paraphrasing AARP, here are some of her secrets to good health:
She walks in the California desert with a group of other women, for 3.2 miles
She also simply walks with her dog
Dorothy also rides her bike
She works out with the TRX suspension system
Dorothy still gets on the ice, but feels that it is important that she know her limits. She is sometimes frustrated by knowing that she can't do what she once did. She accepts this. She does no jumping any more, but loves to put on music and skate and spin.(This is good advice for all aging athletes).
She is aligned with Chris Evert (see link) in the realization that physical activity promotes clearer thinking by the release of endorphins,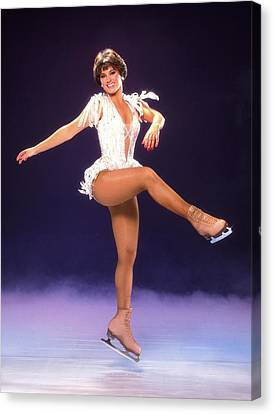 Dorothy emphasizes her core in her workouts. She does planks and makes use of stability balls. She knows from her skating experience how important her core muscles are.
She always exercises with music. (I understand this and can not imagine getting on my treadmill without music).
Dorothy realizes that jumping into fitness is not easy and also not advisable. She recommends starting slowly and building. This would apply to time allocations as well as to levels of exercise difficulty.
When it comes to eating, she has no strict diet, but tries to eat healthfully. Dorothy eats 3 meals per day, but her breakfast is sometimes only a smoothie – with Greek yogurt, protein powder, fruit and flax seed. Her favorite healthy foods are broccoli, Brussels sprouts, chicken breasts, tomatoes, walnuts and almonds. Dorothy will indulge in peppermint stick ice cream and cookies, but she has the wisdom to very closely monitor such grocery store purchases.
The picture of Dorothy below shows us that she has indeed aged quite gracefully.
RESOURCES
VIDEOS
DOROTHY ON YOU TUBE
She opens up about the Olympics, relationships and cancer – 2 years ago
CONCLUDING
Dorothy Hamill has been a teen-aged skating sensation, an Olympic gold medalist, a world skating champion, an Emmy award winner and a professional skating champion. She has been a star in Ice Capades and Ice Follies.
She has been inducted into the United States Figure Skating Hall of Fame, as well as the World Figure Skating Hall of Fame.
Dorothy has been both envied and adored for her youthful appearance, physical beauty and standards of health and fitness.
She has also encountered failed marriages, a spinal cyst injury, chronic depression and breast cancer. She has had a lengthy history of osteoarthritis. Childhood shyness was a contributing factor to her interest in skating. Sadly, her daughter Alexandra also suffers from depression.
Dorothy gives us candid advice about the struggles she has encountered.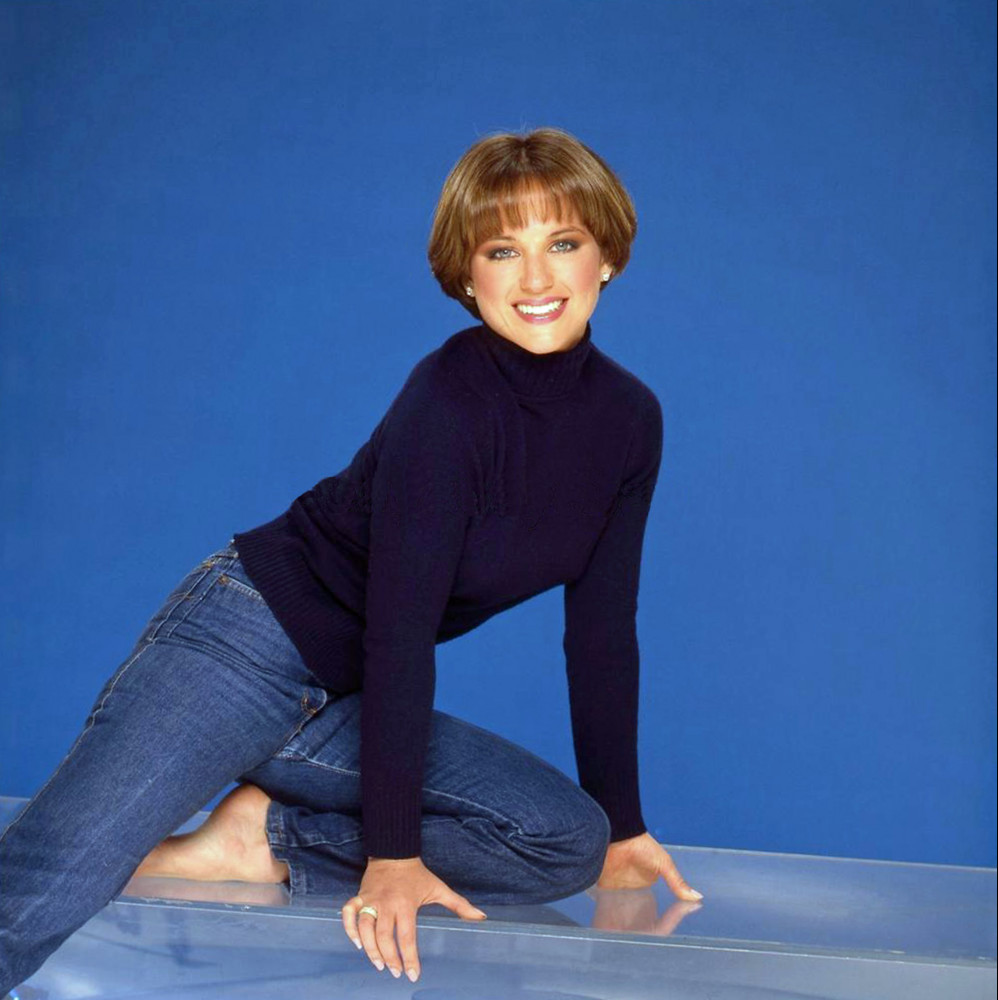 She has been, for me, an excellent subject for researching and reporting on the fitness lifestyles of noted athletes. Unlike many ex-athletes, both men and women, she has stayed in excellent shape as she has aged.
I was able to closely identify with several of Dorothy's experiences:
The pursuit of sports activity to counteract natural shyness
Knowing and accepting our physical limitations as we age
The value of using music for inspiration as we work out
The common sense practice of keeping away from grocery products that may cause overeating
The importance of emphasizing the core during our workouts
Dorothy has been a pleasure to "get to know" in this manner. I have also enjoyed becoming somewhat acquainted with the sport of figure skating.
Please leave me any comments or questions in the "Comments" section below. Or email me, richard@myworkoutathome.com.
Please be well and stay safe!