CARDIO DEFINED
Livestrong.com defines "cardio" as any exercise that "increases heart rate and respiration while using large muscle groups repetitively and rhythmically".
Your heart, lungs and circulatory system are improved in function and performance by cardiovascular training. The Center for Disease Control and the American College of Sports Medicine both recommend a minimum of 30 minutes of cardio activity on most, if not all, days of the week.
Livestrong.com further defines high – impact cardio as activity that "involves having both feet off the ground at some point during the exercise" such as jumping rope and some forms of high – impact aerobic dancing.
Weight – bearing cardio exercise includes running, jogging and most athletic endeavors. Basketball, soccer and singles tennis are considered especially productive since there is not so much down time as in golf or baseball, for example.
Swimming and cycling are not weight bearing and are thus lower impact exercises because of the lesser pull of gravity. But both have this important advantage – they are better choices for rehabilitation of injuries and arthritis conditions.
Walking, hiking and slower dance forms are lower impact forms of activity, but are not always lower intensity.
The image below gives us a very succinct definition of cardio activity, in my opinion.

CARDIO AT HOME
I may need to somewhat expand my use of "home" within this post to maintain the integrity of my niche: MYWORKOUTATHOME.COM. Maybe we will consider neighborhoods to be "homes" to allow for outdoor walks and the like.
My personal practice is to do 30 minutes on my treadmill every morning. Also, there are several other forms of cardio that are in the category of bodyweight exercise, as well as many other cardio machines.
Here are a few bodyweight home cardio exercises:
Jumping jacks – keep feet wide and arms circling overhead. Burn 100 calories in 10 minutes. Increase intensity by holding a medicine ball as you jump. Or squat each time before you jump'
Jumping rope – you only need the jump rope. Burn 220 calories in 20 minutes. Experts may jump on one foot, alternate feet or cross the feet.
Squat jumps – start at squat position, jump high and land as softly as you can. Use your entire foot to jump, not just toes.
Mountain climbers – start at push – up position. Alternate the knees as you bring them in and out at a quick pace.
Burpees – first squat with hands on the floor, then jump to a plank position, then back to the squat, then stand up. See illustration below. These are tough!
Bear crawls – squat as if to crawl, with hands on the floor. Walk out to a push – up position, walk back to the squat and then stand up (like a bear).
Staircase walk – if you have a stairway of at least 6 steps, this presents you with an ideal cardio opportunity. Run up the stairs and then walk back down.
Combinations – put several of the above movements together for a great circuit training routine.
Check out the video below for a vigorous home cardio workout:
https://video.search.yahoo.com/yhs/search?fr=yhs-iba-syn&hsimp=yhs-syn&hspart=iba&p=home+cardio+video#id=5&vid=edc95fd1b71aa4ccd58bcf92b091b9ce&action=click
VIDEOS FROM AMAZON
It is not always easy to describe cardio movements by words, even with images. Videos simplify the training. See some suggestions below. Many of these are available for rent or purchase at very reasonable rates. These are but a few of the available selections:
Fat – burning kickboxing workout
High Intensity Interval Training
CARDIO WITHOUT RESISTANCE TRAINING
My alma mater, Wake Forest University, has published a study on "Effect of Exercise Type During Intentional Weight Loss on Body Composition in Older Adults with Obesity".
This was a study of 249 adults in their 60s who were overweight or obese.
Here are specific findings:
Total fat loss was much greater when participants combined diet plus walking (about 16 pounds) and diet plus weight training (about 17 pounds). Dieting alone accounted for about 10 pounds of fat loss over the 18 months.
Muscle mass loss was greatest with diet plus walking (about 4 pounds) compared with diet alone or diet plus weight training (each about 2 pounds). Put another way, the percentage of weight loss coming from muscle mass was 20% in the weight loss plus walking group, 16 % in the weight loss alone group and 10% in the weight loss plus weight training group.
Loss of fat was associated with faster walking speed, while loss of muscle was associated with reduced knee strength.
Health and exercise science professor Kristen Beavers says "Surprisingly, we found that cardio workouts may actually cause older adults with obesity to lose more lean mass than dieting alone".
Simply put, if we do cardio without accompanying strength building exercise, we do not build muscular strength. We also miss out on a chance to boost our metabolism. Add the resistance exercise and we are able to burn many more calories while at rest.
One more thing – if we lose lots of weight without using resistance training in that process, we may have sagging skin and other general appearance problems.
CARDIO MACHINES
My treadmill is shown below. I use it every day. Find it at Amazon here.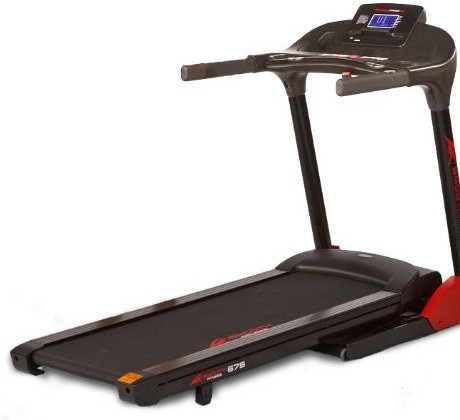 .
Here is a Schwinn recumbent bike. Find it at Amazon.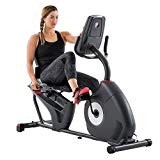 Rowing machine, by Sunny Health and Fitness, also at Amazon.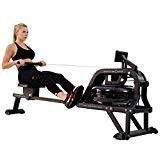 Pro Form elliptical trainer, at Amazon

Vertical climber, at Amazon
DICK'S SPORTING GOODS
This leading sporting goods store sends me a list of SALE ITEMS when they prepare their marketing plans, generally every week. Many of these may not relate directly to my subject matter, but to sports and fitness in general. Dick's Sporting Goods is well known for its community spirit and stand on assault rifles and high capacity magazines, as well as disallowing sales of firearms to anyone under 21 years of age.
Two Days Only! $20 Off Your Purchase Of $100 Or More! Online Only!
">Two days only! $20 off your purchase of $100 or more. Online only.
Affiliate Exclusive! Free Shipping On Orders $25+ With Code FS25AUG2
">Affiliate exclusive! Free shipping in orders of $25 or more. With code FS25AUG2
Up to 50% Off Select Crossbows
">Up to 50 % off select crossbows
Save on Select Hunting & Shooting Gear
">Save on select hunting and shooting gear
$30 Off Spypoint LINK-MICRO 4G Trail Camera
Be well!
<