MY INVOLVEMENT
I must admit – I am never sure that I get the nutrition I need through the foods I eat. Do I get the workout benefits I seek? Yes, I am much more sure of that.
Counting calories? Yes, I do this every day and post my numbers on my computer, as a means to be accountable.
But I don't always eat the most nutritious foods. This is a fact.
I need to support my meals with nutrition from supplements. A multi vitamin helps to assure reasonable percentages of daily values.
But I know people close to me who do an infinitely better job than I do with their nutrition. And it shows!
I stumbled upon Goli Nutrition a couple of years ago. Goli gives me gummies for added nutritional benefits. These are significant benefits!
At this point, I have tried most of the gummies made by Goli. The gummies address specific needs and, in my opinion, do so in a more effective way than pills. The gummies are easy to store. I keep them in a refrigerator and have a couple with each meal.
I don't chew the gummies, since I don't want them to stick to my teeth. My practice is to let them dissolve in my mouth.
My next paragraphs will address the specific values of the gummies I use.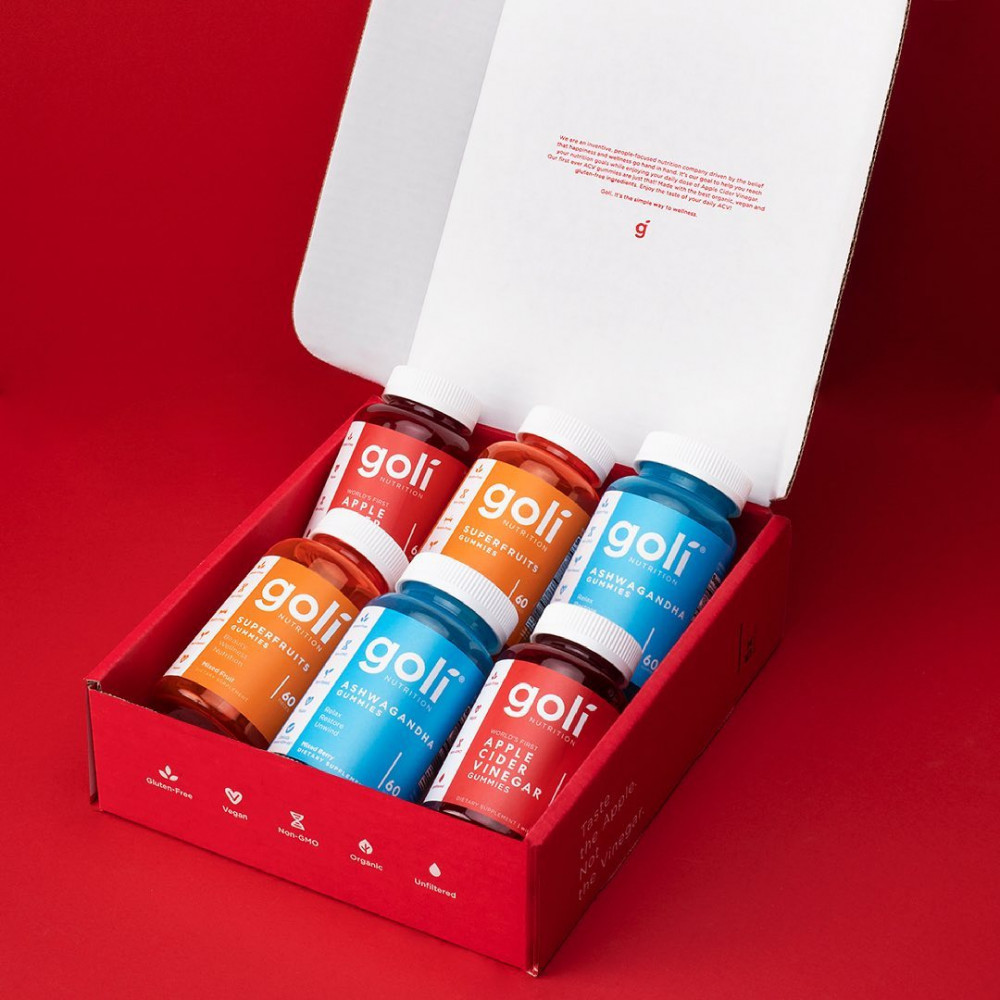 APPLE CIDER VINEGAR, ASHWAGANDHA AND SUPER FRUITS
Shown above, these were the first gummies introduced by Goli. I use all three.
ACV
These are still the best known of the Goli gummies. They are made with vitamins B9 and B12. I found them very tasty and a hunger depressant. I had always heard about the value of apple cider vinegar, but did not like the taste of it as a drink. The ACV gummies are delicious. They support:
Heart heath
Cellular energy production
Immune function
Nutrient metabolism
ASHWAGANDHA
The powerful KSM – 66 Ashwagandha root extract is combined with Vitamin D. I use these every day. They promote:
Stress reduction and relaxation
Memory and concentration
Better sleep
Improved sexual function in women
SUPERFRUITS
I like the Superfruits because I often wonder if I eat enough fruits. I do have a smoothie every morning, consisting of a banana, cherries or strawberries and lemon juice. But that's usually it for the day. Superfruits are made by blending bamboo shoot extract with vitamins A, C and E.
This helps with:
Collagen formation
Skin health and appearance
Skin structure and elasticity
SUPERGREENS AND SLEEP GUMMIES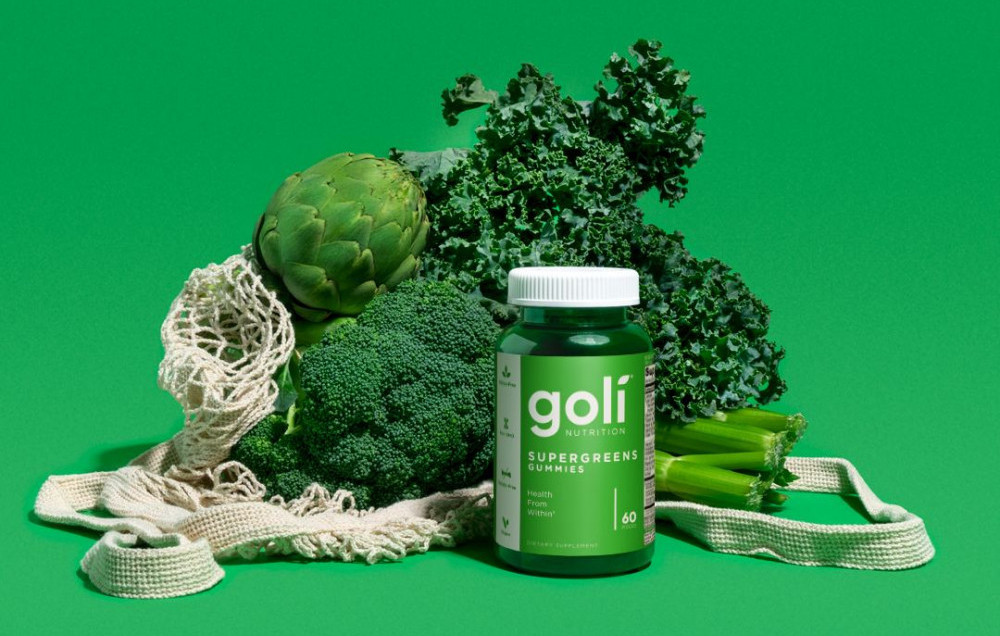 SUPERGREENS
My most recent Goli purchase was of the Supergreens. I mentioned that I was unsure if I was eating enough fruits, thus I use the Superfruits.
I am even more unsure that I eat enough leafy green vegetables. This is my most important nutritional concern as of now.
The Supergreens contain the following:
Aloe
Vitamin B12
Kale
Spirulina
Artichokes
Broccoli
Parsley
Thiamine
Vitamin B6
Celery
Spinach
Vitamin A
I take 4-6 of these every day. I certainly don't eat the above green foods every day.
The Supergreens promote:
Digestive health
A healthy immune system
Improved liver function
A healthy nervous system
SLEEP GUMMIES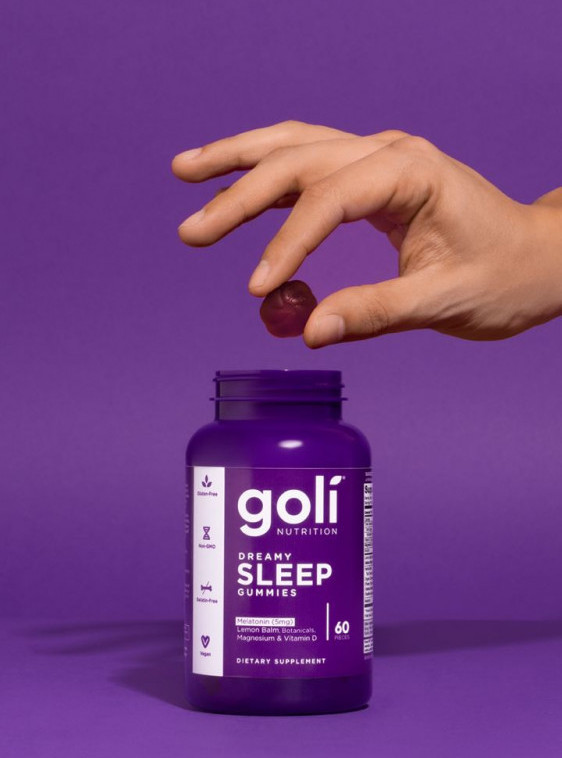 "Dreamy" sleep gummies worked well for me. I felt relaxed at bedtime and slept better.
I don't use them now, since I sleep better anyway. But I know they are available if I need them.
They contain:
Melatonin
Magnesium
Lemon balm
Vitamin D
They allow us to:
Fall asleep faster
Stay asleep longer
Wake up rested and refreshed
MORE ABOUT GOLI
There are three gummies that I have not tried. A couple don't apply to me:
Immune gummies
Kids' gummies
Women's gummies
Please read about these in the Goli site.
I have tried (and liked) the Goli chocolate bites. They are probably great and nutritious, but I couldn't handle them. They taste too good! It was like eating chocolate kisses. Remember those?
I was finishing an entire bottle of chocolate bites in one day. Then I ordered another bottle and thought I could do better. I couldn't.
They are delicious, too delicious for me. Read about them and give them a try if you can deal effectively with chocolate.
Goli gives us free shipping on all orders. Goli may be purchased at grocery stores or pharmacies. But be sure to compare the prices of deliveries from the parent company. You will save money this way and I would also think that the product would be fresher, since they are not sitting around and gathering dust, as in stores.
Goli offers subscriptions. This means we can set up deliveries to be made every 4 weeks. This includes significant savings. Don't worry, we can cancel the subscription at any time if we choose to.
To place an order or get more information, go here.
FINAL THOUGHTS
I am a Goli Ambassador, which only means that I get special discounts or rewards if someone clicks on my link to make a purchase.
Also, with every sale made through my link, Goli will donate a 6-month supply of essential vitamins to a child in need.
Goli is aware that malnutrition is the number one cause of preventable child deaths.
It certainly gratifies me to know that I am promoting a company with this charity as part of their business plan.
I recently decided to keep a Goli link on my website at all times. It is to the side of this post and all others. Goli is constantly running specials, too often for me to write about. The link to the side will be updated with any specials, since it is automatically refreshed.
For all pertinent information, click on the above link or the one at the side.
For any questions or comments, please see the "Comments" section below. Or email me, richard@myworkoutathome.com.
Let's pay attention to nutrition!