RED BOTTLE – APPLE CIDER VINEGAR
Apple cider vinegar is combined with Vitamin B9 and B12 to support:
Energy
Immune function
Metabolism
Overall good health
Antioxidants
I use this as an appetite suppressant and find it very helpful. It is the only form of apple cider vinegar that I have found with a pleasant taste.
Check this link for further information, discounts and free shipping.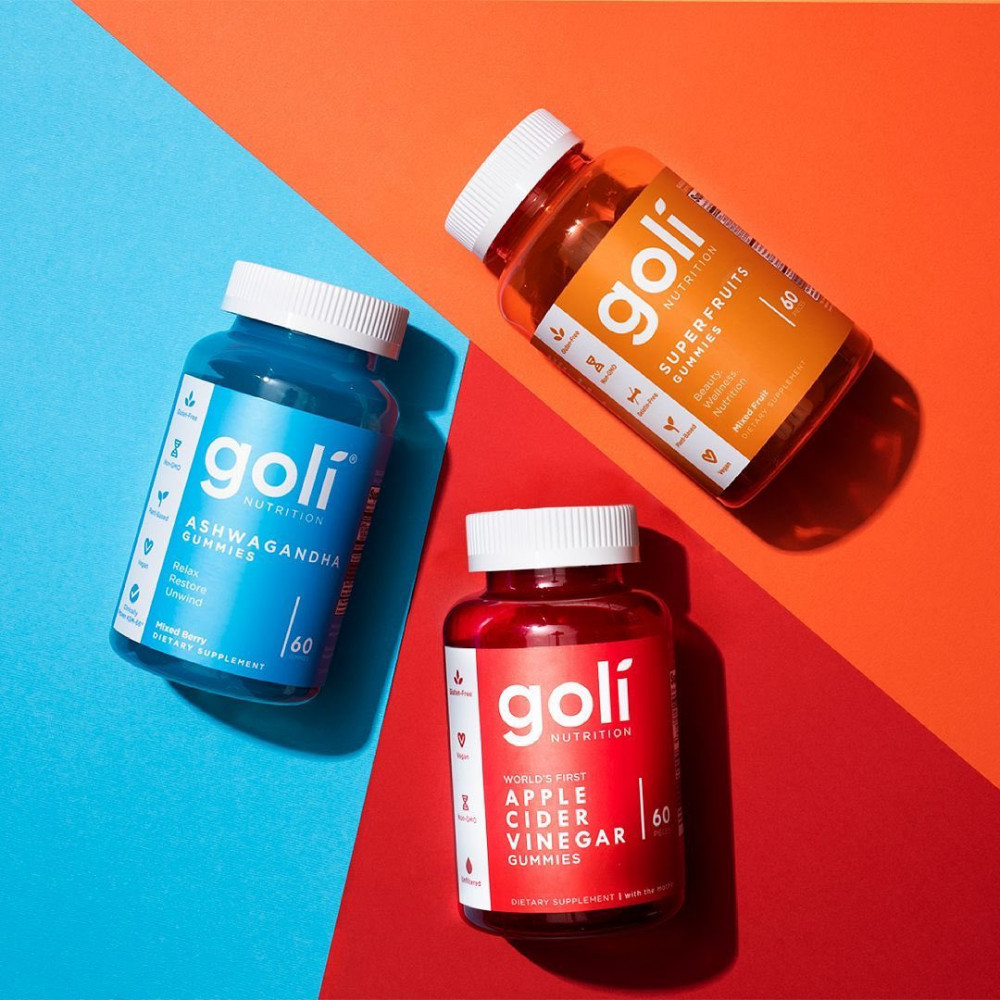 BLUE BOTTLE – ASHWAGANDA
Reduce stress
Support weight management
Improve quality of life
Improve sleep
Support immune system
Improve physical performance
Enhance memory and concentration
Improve sexual function
ORANGE BOTTLE – SUPERFRUITS
Improves collagen formation
Enhances skin's youthfulness, health and appearance
Supports skin's structure and elasticity
Provides essential nutrients
Supports immune system
Helps to restore radiance
More vitamin A than 14 pink grapefruits, more vitamin C than 6.5 kiwi fruits, more vitamin E than 4.8 avocados, more zinc than 11 pomegranates
GREEN BOTTLE – SUPERGREENS
This is Goli's latest health product. I have ordered the Supergreens since I need to assure that I get enough greens in my diet. Supergreens provide:
Digestive health
Probiotics
Antioxidant support
Liver function support
Immune system support
Aso:
More vitamin A than 62 Brussels Sprouts
More Thiamine than 62 cups of spinach
More Iron than 8 cups of Broccoli
More vitamin B6 than 2 cups of asparagus
More zinc than 26 cups of kale
More niacin than 26 Brussels Sprouts
CONCLUDING
Click on any of the above links to see the applicable discounts and to qualify for free shipping. See the bundles that extend the discounts even further.
Note the following:
A 30-day guarantee applies to all purchases – opened or unopened bottles
Every purchase made provides a 6-month vitamin program for underprivileged children
For the best discounts and free shipping, always use the promo code "workout blogger" when ordering from Goli.