AMERICAN COUNCIL on EXERCISE
Or ACE, is acknowledged by Fitness Gear as having the best program in the additional "specializations" category among all fitness certification organizations.
ACE was the top choice because they offer programs for a personal trainer, a group fitness instructor, a medical exercise specialist and a health coach.
Here are a few other reasons for this acknowledgment. ACE is:
Accredited by NCCA (National Committee for Certifying Agencies)
Grounded in research
The largest non-profit health and fitness training organization in the world
A highly respected organization
ACE offers Online learning opportunities and support, as well as specialization. ACE certifies over 90,000 fitness and wellness professionals each year.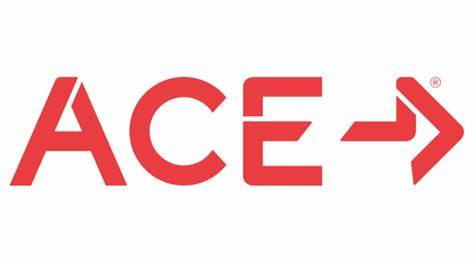 THE ACE MISSION
"We embrace our mission to get people moving by collaborating with like-minded organizations to help fight physical inactivity and obesity. Together, we're creating a healthier world through affordable, accessible, safe and effective physical activity opportunities".
These like-minded organizations include:
Prescription for Activity Task Force
The YMCA
IDEA health and fitness association
Coalition for the Registration of Exercise Professionals
Commission on Accreditation of Allied Health Education Programs
ACE also advises us to "transform the lives of others and make money doing what you love".
Salary.com gives us the following salary ranges for these certified fitness professionals:
Personal trainer – $45,427 – $77,341
Health coach – $53,309 – $68,573
Group fitness instructor – $32,101 – $60,901
Glassdoor.com tells us that the average salary for a medical exercise specialist is $73,914
FINAL THOUGHTS
I have only recently developed an affiliation with the American Council on Exercise. They have much to offer and I am happy to promote them. Their ideals are the same as mine.
If I were much younger, I would take their personal trainer course and then add more specialization. Since I am an advanced senior, I will be content to include their link in my fitness articles.
ACE promotes moving (physically) and they are moving quickly as an organization.
Take a look at what ACE has to offer. You will be happy you did!