SOME PERSPECTIVES
Personally, I have played sports or worked out for seven decades. I can't remember a time when I was bored or disenchanted enough to stop doing either. As George Bernard Shaw said "We don't stop playing because we grow old, we grow old because we stop playing".
I have certainly had injuries, illnesses and rest times. Overtraining can be as big a problem as undertraining.
This post will contain perspectives on consistent exercise from my memory and from research into other viewpoints. Also, I will show links to relevant products.
First of all, from my memory bank:
Choose a sport or exercise activity that you enjoy. I played tennis for many years and never thought of it as a means to burn calories. It was meaningful competition and fun! Salma Hayek, for example, follows no pattern of fitness. She does what she likes to do – dancing, swimming in the ocean and walking her dogs. This works for her and she looks great and fit even as she ages. Here is my prior post on Salma.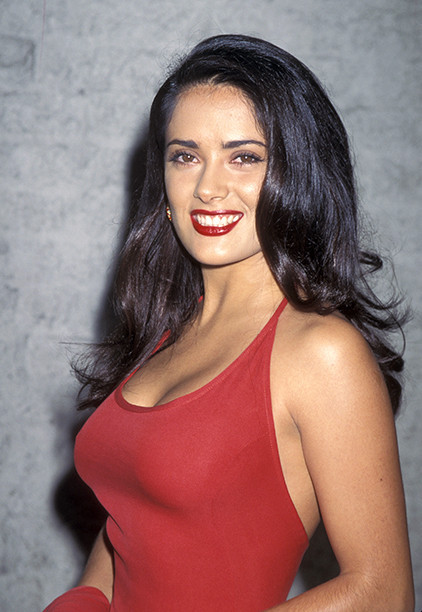 Keep a journal and track your progress. This keeps me consistent with my activity. I don't want to make entries that are disappointing to me.
Establish goals. This works in the same manner as mapping out a trip. There must be a destination. Goals must be SMART or (1) specific (2) measurable (3) achievable (4) realistic and (5) time-based. "Losing a few pounds next year" is not a goal. "Trying to improve my golf game if I have time" is certainly not a goal.
Don't complain about lack of time. A 30-minute workout on a daily basis will keep most of us in good shape. This is only about 2% of a full day, leaving us 98% for other pursuits. We all have the same amount of time. We spend it in different ways. It seems to me that health / fitness is an excellent expenditure. We can always find time in the early morning or evening for that 30-minute workout, if we wish.

SOME IMPEDIMENTS TO EXERCISE & SOLUTIONS
Drawing from myfitnesspal, here are five reasons why we may not stick with an exercise routine:
We may choose exercise as a means to punish ourselves for poor eating habits. This will not sustain a healthy routine. We need to think of exercise as empowering and a source of strength and energy.
Exercise may be considered "all or nothing", in which case we may not get involved unless we feel energetic. Do the workout, even if it is only for 10 minutes. Build your consistency. By all means do not become one of these (see below)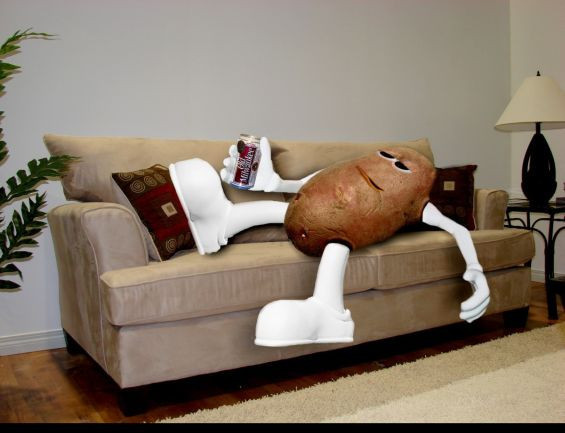 Doing too much too soon. We may be so enthusiastic initially that we overdo our workouts and become sore. This can become a disincentive to continue. Build and adapt slowly.
We may cut calories too drastically. Exercise and calorie reduction go together to promote fitness, but we need our energy for effective workouts.
Our exercise activity may become boring. This happens frequently. The solution is to try a new workout routine, a different sport, a different location or different equipment.
A few more suggestions to improve exercise consistency:
Find a workout partner with similar goals. Motivate each other.
Take rest days. Our muscles grow as we rest. We break down tissue as we work out.
Commit to an exercise routine for 30 days. This length of time is necessary to establish a new habit.
USE DIFFERENT EQUIPMENT OR PLAY DIFFERENT SPORTS
I have always found it best to change my workout routines periodically, to use different equipment and to work muscle groups in different ways. When I was younger, it was always beneficial to move from one sport to another as the seasons changed. This freshened my attitude.
As an Amazon associate, I am able to show their relevant links and benefit by activity on those links. This has no effect on the Amazon pricing. You may expect huge inventories, fast delivery and excellent service from Amazon. Here are some equipment choices for workouts that I have used:
Nordic Track treadmill – I use this every day. It is not the most expensive model, but it has lasted well for me.
Teeter inversion table – I have used this for very effective spine health. It is exhilarating to suspend myself upside down.
Adjustable dumbbells – this gives us weight selections with only small space required
Lighter dumbbells – for beginners and women who want to be "toned"
Resistance bands – for light to heavy total body workouts. Complete set, with all accessories.
Loop resistance bands – popular with women and I have used them for physical therapy
BULLWORKER
Bullworker Fitness provides workout tools that combine both isotonic and isometric modes. I use the Steel Bow and Bow Classic. The Steel Bow is shown below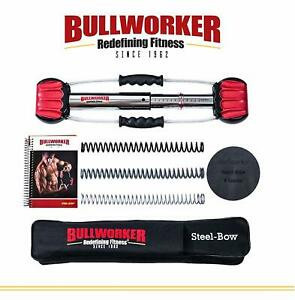 Bullworkers are high quality workout tools and are small enough to take when we travel and want to have a full body workout option. Martial artist Bruce Lee used Bullworkers to develop his striking force.
See my Bullworker link at the side of my website. Click on the red link for full information on all Bullworker products.
DICK'S SPORTING GOODS
DSG is the largest sporting goods dealer in the United States and my favorite source for sports equipment for many years, actually decades. As our sports season moves toward football, while still featuring baseball, golf and tennis, we are able to get the best quality in products and service from this source.

As an associate of DSG, I use their links within any sports article and may be compensated for activity on the links. Even pro athletes shop at Dick's Sporting Goods.
Here is the process:
See my link at the side of my website. Click on the red link.
You will see the question "What are you looking for?"
Proceed from there
FINAL THOUGHTS
It is certainly easier to stay with a workout or a sports activity if we are able to change our equipment and/or our methods from time to time. Most of us appreciate the value of exercise, but this may be surprising to some – 77% of young Americans today between the ages of 17 and 24 are not able to qualify for military service. They could not pass the eligibility requirements because of being overweight, drug dependent or otherwise physically or mentally unfit.
We can do better than this!
Let's choose health and physical fitness as a lifestyle, no matter our chronological age.
Please leave me any comment or questions in the "Comments" section below. Or email me, richard@myworkoutathome.com.
Be well!